Missouri's Chief Justice, William Ray Price, Jr. offered remarks to the Missouri Bar's annual meeting and judicial conference yesterday.* As Chief Justice, Judge Price has been an outstanding advocate and spokesman for the legal profession and the merit selection of judges.
Anyone interested in civil justice and the independence of the judiciary should take moment and read his remarks.
Without reprinting Judge Price's complete remarks, let me provide a few highlights:
Sometimes, I am afraid that we overlook the obvious. We are living in the greatest civilization in the history of humankind. Even in this time of economic challenge, education, art and health care are flourishing. So are charitable activities. All of these are supported by a free market economy that can exist only within the certainty of law. Goods and services can be bought and sold, money can be exchanged, people can plan for the future, but only because the rule of law has been so firmly established that we seldom even think of it.

The extent to which we enjoy personal liberties is also at an all-time high. It has been said that a civilization can be judged by the extent of the individual freedom enjoyed by its citizens. No civilization in the history of the earth has protected the individual rights of its people by the rule of law as we have – rights so commonly accepted that we take them for granted.

Certainly, our nation faces problems of every kind, each calling for further progress. But at no time has any civilization done more than ours to advance the quality of life of its people; mostly, as a result of law; mostly, as a result of dedicated lawyers and impartial judges.

As lawyers and judges, we are part of something very important and something very special. There is honor in what we do. There is honor in representing an individual who has been injured, and there is honor in defending the person or business accused. There is honor in prosecuting on the public's behalf as there is honor in defending whoever is charged. There is honor in assisting the people of Missouri in their personal and business lives.

Judge Lawrence Cooke, a chief justice of New York, once said it this way, "To determine the rights, property, life, and civil duties of people is a sacred work." Each of us, lawyer or judge, must remember the high honor of our calling, and each of us must commit ourselves to defending our profession and its honor against all threats.

Continued advancement of our state and our nation depends on us keeping the faith and support of the people in our courts and in our system of law. That, in fact, justice is not merely available, but routine, to each individual, rich or poor, black or white, plaintiff or defendant, prosecutor or accused, Republican, Democrat or independent. It is our job, collectively and individually, as lawyers and judges, and despite all pressures to the contrary, to keep our focus on a system of law that always seeks "justice first." It is not good enough to talk about Atticus Finch in the movies. We all must be Atticus Finch in real life.
I encourage you to read Judge Price's entire remarks. He is right. We are not just lawyers, we are officers of the Court and protectors of Justice. We must always remember that.
[*Full disclosure: I served as a law clerk for Judge Price from 2002-2003]
(c) Copyright 2010 Brett A. Emison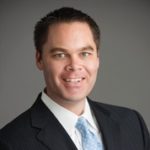 Brett Emison is currently a partner at Langdon & Emison, a firm dedicated to helping injured victims across the country from their primary office near Kansas City. Mainly focusing on catastrophic injury and death cases as well as complex mass tort and dangerous drug cases, Mr. Emison often deals with automotive defects, automobile crashes, railroad crossing accidents (train accidents), trucking accidents, dangerous and defective drugs, defective medical devices.