Meds and Food for Kids is charitable organization founded by Dr. Patricia Wolff of Washington University in St. Louis, Missouri. Dr. Wolff, Professor of Clinical Pediatrics at Washington University's School of Medicine, founded Meds & Food for Kids in response to her frustration of watching malnourished Haitian children needlessly die.
Dr. Wolff worked with Ready-to-Use Therapeutic Food (RUTF) pioneer, Dr. Mark Manary in Malawi and was inspired to transfer the best-practice therapy of RUTF to Haiti in 2003.
RUTF is an inexpensive mixture of ground peanuts, powdered milk, sugar, oil, and vitamins and minerals. Together, these ingredients form a complete food product that is energy dense and highly nutritious, filled with micronutrients and antioxidants. Toddlers can eat RUTF in their own homes, avoiding the need for an expensive stay at a distant hospital.
Childhood malnutrition is a crushing problem in Haiti, the poorest country in the Western Hemisphere. Meds & Food for Kids fights the malnutrition problem with RUTF. MFK built its own production facility in Haiti and utilizes Haitian labor and Haitian agricultural products to stimulate the country's economy.
According to the St. Louis Business Journal, MFK is bracing for increased demand for its products following the devastating earthquake in Haiti. The safety of one MFK employee is still uncertain following the quake.
The organization said 25 employees in Cap-Haitien in northeastern Haiti and its production operation appear to be safe.

***

Two Washington University graduates on fellowships with MFK in Haiti are safe.
In addition to providing RUTF (known as Medika Mamba in Haiti), MFK also provides medical services and education. MFK is in the midst of a $1.5 million capital campaign to raise money to build a second production facility in northern Haiti by 2011.
Meds & Food for Kids needs your help — particularly with the increase demand following the devastating earthquake this week.
Please do what you can to make a tax deductible contribution to support this worthy organization. You can support MFK here.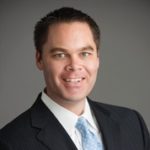 Brett Emison is currently a partner at Langdon & Emison, a firm dedicated to helping injured victims across the country from their primary office near Kansas City. Mainly focusing on catastrophic injury and death cases as well as complex mass tort and dangerous drug cases, Mr. Emison often deals with automotive defects, automobile crashes, railroad crossing accidents (train accidents), trucking accidents, dangerous and defective drugs, defective medical devices.