I don't know that any practicing attorney truly enjoys legal research, but every once in a while we come across some truly remarkable case law, such as these gems that a colleague came across today in the case of Moore v. Moore, 337 S.W.2d 781 (Mo. App. 1960). This divorce case and reported decision (still good law in Missouri) confirmed the right of a Missouri man to fish without his wife's participation and "impediment" and defined the term "hillbilly" as term of endearment rather than an insult.
We will agree with respondent in his definition of Stone County[, Missouri] freedoms that a husband has a right to go fishing. And we will go further and say that this right extends to fishing without the constant and ever-present impediment of female presence and participation, if such be against the will of the husband. It is a wise wife who accords her husband that freedom — in moderation — and a foolish wife who interferes.
The decision went on to discuss whether reference to someone as a "hillbilly" was a insult:
We suggest that to refer to a person as a "hillbilly," or any other name, for that matter, might or might not be an insult, depending upon the meaning intended to be conveyed, the manner of the utterance, and the place where the words are spoken. Webster's New International Dictionary says that a hillbilly is "a backwoodsman or mountaineer of the southern United States; — often used contemptuously." But without the added implication or inflection which indicates an intention to belittle, we would say that, here in Southern Missouri, the term is often given and accepted as a complimentary expression.

An Ozark hillbilly is an individual who has learned the real luxury of doing without the entangling complication of things which the dependent and over-pressured city-dweller is required to consider as necessities. The hillbilly foregoes the hard grandeur of high buildings and canyon streets in exchange for wooded hills and verdant valleys. In place of creeping traffic he accepts the rippling flow of the wandering stream. He does not hear the snarl of exhaust, the raucous baying of horns, and the sharp, strident babble of many tense voices.

For him instead is the measured beat of the katydid, the lonesome, far-off complaining of the whippoorwill, perhaps even the sound of a falling acorn in the infinite peace of the quiet woods. The hillbilly is often not familiar with new models, soirées, and office politics. But he does have the time and surroundings conducive to sober reflection and honest thought, the opportunity to get closer to his God. No, in Southern Missouri the appellation "hillbilly" is not generally an insult or indignity; it is an expression of envy.
I will leave to your comments whether this opinion would be upheld if examined today. Or perhaps your comments will be light, lest your wife reads this post also.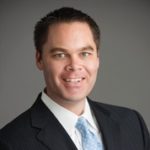 Brett Emison is currently a partner at Langdon & Emison, a firm dedicated to helping injured victims across the country from their primary office near Kansas City. Mainly focusing on catastrophic injury and death cases as well as complex mass tort and dangerous drug cases, Mr. Emison often deals with automotive defects, automobile crashes, railroad crossing accidents (train accidents), trucking accidents, dangerous and defective drugs, defective medical devices.