Several sources, including St. Louis Public Radio, Examiner.com and Talking Points Memo, have reported that a Missouri lawmaker filed a bill to gamble a portion of the Governor's salary each month on Powerball lottery tickets in order to cover a possible budget shortfall. Amazingly, the bill actually received a hearing in the Missouri legislature.
From Talking Points Memo:
The Missourian details a bill by state Rep. Mark Parkinson (R) that proposes deducting $2 from Nixon's monthly paycheck to buy Powerball tickets.

Any potential winnings would be put in an account called "Governor Nixon's Scratch-off, Match-off Fund," according to the bill, which gets a hearing tomorrow.
From Examiner.com:
House Bill 2131, proposed by Mark Parkinson of St. Peters, would deduct $2 from the paycheck of Governor Jay Nixon in a fund called "Governor Nixon's Federal Scratch-Off, Match-Off Fund". The bill would require the governor or a member of his staff to purchase one Powerball ticket a week, with any winnings deposited into the fund until such time that its balance is $300 million. At that point, the funds would be transferred to the general revenue fund.

HB2131, whose co-sponsors include Budget Committee Chairman Allen Icet and House Floor Leader Steven Tilley, was heard before the Tax Reform Committee today.
According to St. Louis Public Radio, Rep. Parkinson acknowledges that his proposal is "silly".
"The bill is silly! So I'm making my point as loudly as I can across the state of Missouri that we have to budget based on reality, not based on hope," Parkinson said.

***

Parkinson does not expect his legislation to advance.

When asked for a comment, a spokesman for Governor Nixon said that the bill was, "not worth commenting on."
I don't normally comment on politics (you know the old saying), and I won't do so here either. I'll leave it to you, the readers, to offer comments.
What do you think? Did Representative Parkinson make an effective point or is this bill just a waste of state resources for a partisan attack?
You can offer your comments below.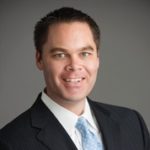 Brett Emison is currently a partner at Langdon & Emison, a firm dedicated to helping injured victims across the country from their primary office near Kansas City. Mainly focusing on catastrophic injury and death cases as well as complex mass tort and dangerous drug cases, Mr. Emison often deals with automotive defects, automobile crashes, railroad crossing accidents (train accidents), trucking accidents, dangerous and defective drugs, defective medical devices.