I am an Avvo rated lawyer. In fact, I have their highest rating – 10.0. I'm honored… really I am (though some have questioned Avvo's rating system). I claimed my Avvo profile shortly after an Avvo presentation at the ROI Conference in 2010. I liked what I heard. I even answered a few questions for Avvo on various topics. Avvo has the potential to be a very good thing.
But Avvo… buddy. You're letting me down. Perhaps I should be even more proud of my 10.0 rating, but I really, really don't want to purchase your silly plaque, even with a 15% off coupon. I can't imagine many other lawyers do either. So why do you (or your promotional partners) keep sending me stuff like this?
This crappy little plaque… for nearly $200 (before the 15% advertised discount)? What's Avvo's cut out of this? Is it enough to make up for the hit on credibility?
Crap like this makes Avvo seem much less like an independent site matching quality legal personnel with needy clients by helping them find "the best lawyer from the world's largest legal directory" and much more like another run-of-the-mill clearing house for marketing specialists masquerading as lawyers.
I don't begrudge an entrepreneurial spirit, but when you hold yourself out as an independent rating agency, but offer special promotion to highest paying rather than the most qualified, you lose credibility. Come on Avvo… you can do better.
(c) Copyright 2011 Brett A. Emison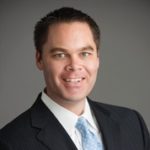 Brett Emison is currently a partner at Langdon & Emison, a firm dedicated to helping injured victims across the country from their primary office near Kansas City. Mainly focusing on catastrophic injury and death cases as well as complex mass tort and dangerous drug cases, Mr. Emison often deals with automotive defects, automobile crashes, railroad crossing accidents (train accidents), trucking accidents, dangerous and defective drugs, defective medical devices.