I've written previously about online privacy dangers after the details of 100 million Facebook users were published online. Now there is a fascinating article by Brad Stone at Bloomberg Businessweek that describes "How Facebook sells your friends." I encourage you to click-through and read the entire article.
Facebook co-founder Mark Zuckerberg said, "The whole premise of the site is that everything is more valuable when you have context about what your friends are doing…. An advertiser can produce the best creative ad in the world, but knowing your friends really love drinking Coke is the best endorsement for Coke you can possibly get.
However, Stone notes in his article that – with projected ad sales of $1.4 billion in 2010 – Facebook's forays into the marketing world has drawn a substantial amount of criticism, particularly from privacy advocates and politicians.
People join Facebook to share their lives with friends, yet the information they reveal "is being used by strangers for completely unrelated commercial purposes," says Marc Rotenberg, executive director of the Electronic Privacy Information Center, which filed a complaint with the Federal Trade Commission earlier this year over changes to the social network's privacy polices. "That is a little unsettling."
There's a pretty good chance that you're reading this post on Facebook. I have set up my posts at Injury Board to feed directly into the Langdon & Emison Facebook page. Injury Board also publishes selected posts and other content to its own Facebook page. There's also a chance you could be reading this post on Twitter, LinkedIn, Avvo, etc.
In today's social media world, nearly all of our connected in some manner. Companies will continue to take advantage of these communities. If we are connected, the best we can do is to stay informed and minimize our exposure. A good start are a couple of posts by Scott Greenfield at Simple Justice — For Ever and Ever and No Matter How Careful You Are, They Aren't.
In the meantime, you can try these tips to minimize your exposure:
Familiarize yourself with computer and online privacy settings.
Do not send money to a foreign prince. He will not send it back. Just as in real life, online offers that seem too good to be true usually are.
Don't respond to span emails. Don't respond in any way. When you click to "unsubscribe" to the spam email, this only confirms your existence to the spammer and makes you a more valuable target.
You did not win a free prize. This is a common spamming technique used by companies to gather your information.
Use complex passwords to access sensitive information.
Utilize antivirus, antispam and spyware blocking software.
Do not open strange looking attachments or attachments from people you do not know.
Monitor your children's online activity.
Don't post status updates that compromise your security. Status updates announcing your upcoming vacation, your forthcoming night on the town, etc. only broadcast to others that your home is empty and your belongings are there for the taking. Wait to post on your activity until after you're home.
In addition to Scott Greenfield's posts, you can try these additional resources for online safety information:
(c) Copyright 2010 Brett A. Emison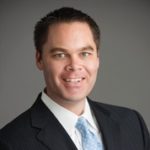 Brett Emison is currently a partner at Langdon & Emison, a firm dedicated to helping injured victims across the country from their primary office near Kansas City. Mainly focusing on catastrophic injury and death cases as well as complex mass tort and dangerous drug cases, Mr. Emison often deals with automotive defects, automobile crashes, railroad crossing accidents (train accidents), trucking accidents, dangerous and defective drugs, defective medical devices.