Health care reforms, signed into law six months ago, start taking effect tomorrow, September 23, 2010. The reforms do not fully take effect until 2014, but some reforms will begin now.
CNN lists nine ways your health insurance may change:
1. Children will now be covered on their parent's or guardian's health care insurance until age 26 (and, in some states, until age 28 or 29).

2. Children under 19 can no longer be denied coverage for pre-existing conditions. (Adults with pre-existing conditions are not offered the same protection until 2014.)

3. Insurance companies can no longer drop coverage for covered persons who become ill. Insurers also cannot search out an error in your application as an excuse for denying coverage if you become ill.

4. Preventative services, such as mammograms, must be covered under new plans without deductibles, co-pays or co-insurance. (However, if you keep your existing plan, or have a group plan that does not substantially change, this change will not affect you.)

5. Insurance companies cannot enforce a dollar limit on coverage over a lifetime on hospital stays or other essential health benefits.

6. Pediatricians and OB/GYNs must be allowed primary physician status, giving you more freedom in choosing a doctor.

7. Appeals for denial of claims will be more accommodating to patients and the insurance company must keep paying your clients and subsequent treatment until the appeal is resolved.

8. Co-pays and co-insurance for out-of-network emergency services cannot be more expensive than for in-network emergency services, making it easier to receive emergency treatment.

9. Senior citizens will receive a one-time rebate of $250, tax free, if they fall inside the Medicare prescription drug dough nut hole.
The White House's Health Care Reform in Action web site provides HCR information. The Kaiser Family Foundation has also created an HCR "Implementation Timeline" at its Health Reform Source web site.
More coverage of HCR implementation:
(c) Copyright 2010 Brett A. Emison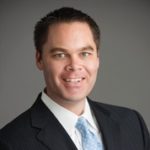 Brett Emison is currently a partner at Langdon & Emison, a firm dedicated to helping injured victims across the country from their primary office near Kansas City. Mainly focusing on catastrophic injury and death cases as well as complex mass tort and dangerous drug cases, Mr. Emison often deals with automotive defects, automobile crashes, railroad crossing accidents (train accidents), trucking accidents, dangerous and defective drugs, defective medical devices.