"Who's watching… I always feel like somebody's watching me and I have no privacy…."

— Rockwell (80's song and current Geico commercial)
If you're online, there a pretty good chance someone is watching you right now. But a California bill working its way through the state senate could help change that and become the country's first "do not track" law to protect Internet privacy, according to the Los Angeles Times.
California led the way with country's first "do not call" bill more than a decade ago and seeks to the same with Internet privacy.
The bill would empower the attorney general to issue regulations requiring a simple, user-friendly method to permit users to block programs that track online information.
If you're reading this post, you're almost assuredly on the Internet (unless someone printed it off for you). But how many of realize that companies are mining our private data with nearly every click of the mouse?
Angry Birds — one of the most popular apps across both Apple and Google devices is a prime example. The app has been downloaded more than 50 million times has more than 200 million minutes of game play every day.
And Angry Birds mines the private information of all those users and sells it to online marketers.
Facebook also sells your private information. Facebook was estimated to have advertising sales of nearly $1.5 billion in 2010.
In today's social media world, nearly all of our connected in some manner. Companies will continue to take advantage of these communities. If we are connected, the best we can do is to stay informed and minimize our exposure. California's "do not track" law will give us a means to better protect ourselves online.
[More on Internet Privacy]
(c) Copyright 2011 Brett A. Emison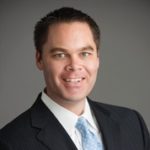 Brett Emison is currently a partner at Langdon & Emison, a firm dedicated to helping injured victims across the country from their primary office near Kansas City. Mainly focusing on catastrophic injury and death cases as well as complex mass tort and dangerous drug cases, Mr. Emison often deals with automotive defects, automobile crashes, railroad crossing accidents (train accidents), trucking accidents, dangerous and defective drugs, defective medical devices.