The web site foodconsumer.org reported on a new study by the American Journal of Clinical Nutrition that suggested prenatal obesity may lead to a higher risk of congenital heart defects.
The study led by James L Mills and colleagues from the National Institutes of health and other organizations showed that women with obesity during pregnancy were 15 percent more likely than those with a normal body mass index to have children with a congenital heart defect.

In the study, obesity was defined as having a body mass index of greater than 30. Morbid obesity was defined as having BMI of equal to or greater than 40.

For the study, Mills and colleagues compared 7392 infants born with congenital heart defects with 56,304 controls without the conditions for their mothers' weight statuses. The cases and controls were born between 1993 and 2003 in New York State, but excluding New York City.

The researchers found the severity of obesity was linked to the risk of congenital heart defects. Morbidly obese women were 33 percent more likely than those with a BMI of 30 to 39.9.
According to the report, children born to obese mothers had a significantly higher risk for:
Atrial septal defects
hypoplastic left heart syndrome
aortic stenosis
pulmonic stenosis
tetralogy of fallout
While the study linked these risks to prenatal obesity, the report did not find any association between being overweight during pregnancy and risk of congenital heart defects.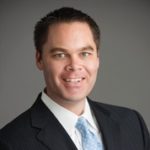 Brett Emison is currently a partner at Langdon & Emison, a firm dedicated to helping injured victims across the country from their primary office near Kansas City. Mainly focusing on catastrophic injury and death cases as well as complex mass tort and dangerous drug cases, Mr. Emison often deals with automotive defects, automobile crashes, railroad crossing accidents (train accidents), trucking accidents, dangerous and defective drugs, defective medical devices.