Memorial Day is just around the corner and many of you will be enjoying the holiday weekend on the water. Safety experts and the National Safe Boating Council remind us all to be safe on the water. According to the Miami Herald, the focus of this year's National Boat Safety Week is the use of life preservers.
The theme of this year's boating safety week in Florida is Operation: Wear It/Life Jackets for Life Tour 2010. Auxiliary members will appear at South Florida boat ramps and marinas to demonstrate new, lightweight inflatable life jackets, encourage boaters to wear them and conduct free giveaways of safety equipment.

According to the FWC Boating Accident Statistical Report for 2009, the leading cause of death was drowning. Most accidents involved collisions with an object or another boat. Only about 11 percent of the victims wore life jackets; 18 percent did not wear them, and in 71 percent of the cases, rescuers didn't know. The top cause of accidents was inattention by the boat skipper. Seventy percent of skippers involved in accidents had no formal boater education.

Four South Florida counties are among the top 10 in the state for boating accidents. Monroe was first with 77 last year, followed by Miami-Dade with 62 and Palm Beach with 56. Broward was fifth with 30.
ABC 7 News in Chicago offers the following Boat Safety Checklist:
(1) Be Weather Wise: Always check local weather conditions before departure.
(2) Follow A Pre-Departure Checklist: Proper boating safety means being prepared for any possibility on the water.
(3) Use Common Sense: Operate your boat safely and be alter at all times. Take care to not put yourself in a dangerous situation.
(4) Designate An Assistant Skipper: Make sure that you are not the only one on board who is familiar with how to handle your boat. It is important to make sure that someone else on board can get the boat safely back to shore if you are incapacitated.
(5) Develop A Float Plan: Always be sure to let someone else know your float plan in terms of where you're going and how long you intend to be gone.
(6) Make Proper Use Of Life Jackets: Did you know that most drowning victims of boating accidents were found without life jackets? Make sure you don't become a statistic. Wear your life jacket.
(7) Avoid Alcohol: You don't drink and drive… why would you drink and boat? The probability of a boating accident doubles when alcohol is involved.
(8) Learn To Swim: If you're going to be around the water, proper boating safety means learning how to swim.
(9) Take A Boating Course: Even experienced boaters may not be familiar with all boating safety rules. It is always important to be fully educated, aware and prepared for every circumstance that might arise on the water.
(10) Consider A Free Vessel Safety Check: Take advantage of a free Vessel Safety Check from the US Coast Guard. The Coast Guard offers free boat examinations to verify the presence and condition of certain safety equipment required by state and federal regulations.
Will you be on the water this weekend?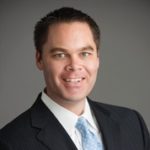 Brett Emison is currently a partner at Langdon & Emison, a firm dedicated to helping injured victims across the country from their primary office near Kansas City. Mainly focusing on catastrophic injury and death cases as well as complex mass tort and dangerous drug cases, Mr. Emison often deals with automotive defects, automobile crashes, railroad crossing accidents (train accidents), trucking accidents, dangerous and defective drugs, defective medical devices.