According to Time Magazine, the craze over toning shoes is over. The article claims that despite a 400% increase in sales in 2010, new sales have dropped dramatically as would-be customers realize that they are not the miracle product they were purported to be. Fitness experts and doctors alike have reported that there is no real benefit to toner shoes, as they do not provide any increased rate of exercise or muscle activation.
As a result of the explosive growth in this market in 2010, more and more companies flooded the market with toner shoes, eventually totaling more than 60 different toning shoe options. Now that the truth about the shoes' (lack of) benefits is more fully known, the market is flooded and companies are being forced to reduce inventory at a significant loss.
All of the hype about these shoes was based on our human impulse to achieve maximum results with little or no effort. Unfortunately, like our parents taught us, if it sounds too good to be true, it probably is. What is more is that not only do these shoes not provide any quantifiable benefit, but they have been linked to a variety of injuries.
[More on Toner Shoe Injuries]
(c) Copyright 2011 Brett A. Emison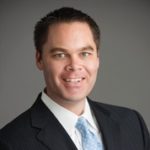 Brett Emison is currently a partner at Langdon & Emison, a firm dedicated to helping injured victims across the country from their primary office near Kansas City. Mainly focusing on catastrophic injury and death cases as well as complex mass tort and dangerous drug cases, Mr. Emison often deals with automotive defects, automobile crashes, railroad crossing accidents (train accidents), trucking accidents, dangerous and defective drugs, defective medical devices.