Tucked inside Apple's iOS 7 update is a feature called CarPlay that more fully integrates your iPhone with your vehicle.  Apple's web site (at least as of publication) specifically states the features are to be used by the driver while operating the vehicle: "CarPlay features Siri voice control and is specially designed for driving scenarios."
Currently limited to only a few premium line automobiles (Ferrari, Mercedes Benz, and Volvo), the update allows the user to integrate iPhone features into the vehicle, including radio, audio, video, certain vehicle controls, and other communication including social media and email.
Because that's exactly what we need: a Ferrari driver racing through traffic checking Facebook and sending an email.
Which is exactly what has safety experts "very, very concerned."
"We're very, very concerned about it," said David Teater, senior director at the nonprofit National Safety Council.  "The auto industry and the consumer electronics industry are really in an arms race to see how we can enable drivers to do stuff other than driving."

– Apple's CarPlay draws safety criticism at CNNMoney
Many are concerned that distracted driving dangers will mount as cars become an iPhone on wheels.  An earlier CNN report found that for car buyers under age 31, the biggest selling factor isn't performance, fuel economy, or even comfort.  It's "cockpit technology."
However, such cockpit technology also increases distractions.  Distracted driving is becoming increasingly problematic.  Studies have shown distracted driving to be twice as dangerous as driving while intoxicated.  Drunk driving increases the risk of a crash by 4 times, while texting and driving increases the risk by 8 times.  Studies also found that distracted drivers required 6 times the distance to stop their vehicle as did drunk drivers.  Drunk drivers needed 4 extra feet while distracted driver needed 25 extra feet.
Do we really want young drivers — or any drivers for that matter — checking email, updating Facebook, texting or doing some other multi-tasking while driving?
Read More:
© Copyright 2014 Brett A. Emison
Follow @BrettEmison on Twitter.
 Image Source: Apple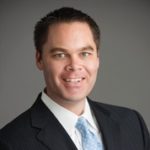 Brett Emison is currently a partner at Langdon & Emison, a firm dedicated to helping injured victims across the country from their primary office near Kansas City. Mainly focusing on catastrophic injury and death cases as well as complex mass tort and dangerous drug cases, Mr. Emison often deals with automotive defects, automobile crashes, railroad crossing accidents (train accidents), trucking accidents, dangerous and defective drugs, defective medical devices.