The American Association for Justice recently released a report summarizing many of the vehicle safety improvements that were brought about not from a sense of corporate responsibility or even government oversight, but because regular people had the ability to take on giant auto companies and make sure that defective and dangerous cars and trucks were made safer. These regular people did not ask for their fate, but they made sure that no one else was needlessly hurt or killed.
This graphic from the AAJ shows many of the safety improvements:
While we have made great strides in ensuring that vehicles are safer for their drivers and passengers, Toyota's deadly sudden acceleration problem — full coverage here — proves that there is more to do. Toyota – the world's largest auto maker – repeatedly put profits over safety and risked the lives of millions of American drivers.
It has now been well-documented that Toyota identified sudden acceleration problems years ago, but did nothing about it. Toyota waited years before even disclosing the problem to American drivers.
Even a top Toyota executive admitted that Toyota was not protecting its drivers and passengers and needed "to come clean."
Even after being caught red-handed, auto makers are still fighting against additional oversight to make sure that conduct like Toyota's does not happen again. There needs to be a strong system of checks and balances to ensure that regular people — not just corporations or the government — are protected.
Learn more at our safety blog and become a fan of Langdon & Emison on Facebook.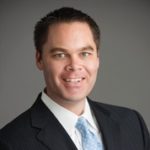 Brett Emison is currently a partner at Langdon & Emison, a firm dedicated to helping injured victims across the country from their primary office near Kansas City. Mainly focusing on catastrophic injury and death cases as well as complex mass tort and dangerous drug cases, Mr. Emison often deals with automotive defects, automobile crashes, railroad crossing accidents (train accidents), trucking accidents, dangerous and defective drugs, defective medical devices.