We live in a society with rules. These rules are intended to be followed. But what happens when someone intentionally breaks these rules? I remember as a child getting in trouble from time to time. The consequences were often much harsher for an intentional or repeat violation.
What happens when a defendant intentionally or repeatedly breaks one of the court's rules? Sometimes the defendant gets away with it. But a few recent examples demonstrate what should happen when a defendant intentionally breaks the rules in order to gain an unfair advantage over an injured plaintiff.
The first example – sourced from The Safety Record – comes out of a federal district court in Atlanta, Georgia. In that case, the injured plaintiffs alleged that a defective Michelin tire detreaded and caused their vehicle to roll over, leaving the passenger injured and the driver a paralyzed quadriplegic with brain injury. In proving up their case, the injured plaintiffs asked for certain documents from Michelin related to their claims – the documents sought included warranty adjustment data, design and production tolerances, and documents relating to the specific effects alleged. After a year of negotiations, Michelin had produced only a very small number of documents.
In January 2011, the court ordered Michelin to produce all of the documents requested by the injured plaintiffs. Michelin refused to produce all of the documents. In May 2011, the injured plaintiffs asked for sanctions against Michelin for failure to comply with the court's order. In June 2011, the court again ordered Michelin to produce all of the requested documents and added a warning: "Any further delays, manipulation of discovery… or basically failure to function in good faith and producing fully all information requested ordered… will result in a substantive sanction… comparable to what Plaintiffs have asked the next time it comes in front of [the Court]."
Despite this warning and a second chance to comply, Michelin again refused to abide by the court's rules. In describing Michelin's conduct, the Court said:
Despite being previously sanctioned for producing a meaningless list of adjustment conditions without the necessary interpretive documents, Michelin again produced a chart of adjustment data that could not even be interpreted by Michelin's own in-house expert.

***

First, Michelin made multiple misrepresentations to the Court that it had produced documents as ordered by the Court when in fact it had not. Second, Michelin repeatedly refused to produce documents in direct violation of the January 3rd, June 3rd and June 24th Orders. Third, Michelin intentionally engaged in an extremely narrow, unjustified interpretation of the Court's Orders in order to limit, or altogether avoid, producing relevant and useful documents in response to Plaintiffs' discovery requests.

***

In sum, Michelin's bad faith conduct caused serious prejudice to the integrity of the legal process and to Plaintiffs' orderly, effective development and proof of their case. The pattern of abuse by Michelin is extremely troubling.
Because Michelin intentionally and repeatedly disregarded the Court's rules for nearly 2 years, the court sanctioned Michelin by awarding attorneys fees and declaring that the Michelin tire was "defective and unreasonably dangerous".
In another case, a St. Louis defense law firm was similarly sanctioned for violating discovery rules. After all of the trial preparations had occurred, after months of preparation, after numerous depositions, and just days before trial was set to begin, the defense lawyers at the last minute finally turned over an entire stash of critical documents. Instead of playing by the rules, the defendant and its lawyers decided the rules didn't apply to them.
From the St. Louis Post-Dispatch:
A stash of documents was turned over at the last minute, just as the case was set for trial earlier this week.

***

The judge wrote in his order, "The discovery violations committed by defense counsel were not mere delays or insignificant mistakes that occurred inadvertently but rather deliberate or intentional, systematic, dishonest conduct. Their violations undermine entire system. Their actions showed a disregard of the court's authority because they believe that they alone decide discovery matters."

[The judge] said that in 17 years on the bench, he never imposed such a sanction, which is called "the striking of pleadings." He noted that it is reserved for "only the most egregious and systematic, deliberate or intentional discovery violations."
In a third example, a Florida court set aside a jury verdict in favor of Ford Motor Company; finding that Ford defrauded the court and the National Highway Traffic Safety Administration by claiming that driver error was the only known cause of unintended acceleration and find that Ford concealed years of testing that showed electromagnetic interference was a frequent root cause of unintended acceleration in Ford vehicles. The judge also found that Ford's defense lawyers lied and withheld the results of expert witness tests conducted to show what caused the tire marks left by the subject vehicle during the sudden acceleration event.
In sanctioning Ford for violating fundamental rules of honesty, the Florida judge ordered a new trial in which the jury would only consider compensatory and punitive damages.
Rules are important. Rules have meaning. When rules are repeatedly or intentionally broken, there are consequences. Litigation is meant to take place within the rules and on an even playing field. When one party ignores or abuses those rules, justice cannot be served. I applaud these courts for holding defendants accountable when they or their defense lawyers refuse to play by the rules.
[More on Frivolous Defenses]
Read More:
(c) Copyright 2012 Brett A. Emison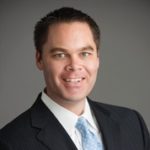 Brett Emison is currently a partner at Langdon & Emison, a firm dedicated to helping injured victims across the country from their primary office near Kansas City. Mainly focusing on catastrophic injury and death cases as well as complex mass tort and dangerous drug cases, Mr. Emison often deals with automotive defects, automobile crashes, railroad crossing accidents (train accidents), trucking accidents, dangerous and defective drugs, defective medical devices.