A Phoenix, Arizona woman made headlines this week after she intended to use her eye drop medication, but mistakenly grabbed a nearly identical bottle of super glue. What seems like a bizarre or rare occurrence is surprisingly common with documented cases dating back nearly 30 years.
From MyFoxPhoenix:
http://www.youtube.com/watch?v=juAQrZQY59E&feature=player_embedded#!
A 1984 study by SJ Morgan and NJ Astbury in the British Medical Journal documented "Inadvertent self administration of superglue: a consumer hazard." The study found that the hazard was first reported in the US due to the similarity between the bottles used for super glue and those used for therapeutic eye drops.
The study found:
The figure shows the similarity between the bottle of adhesive and the bottle of eye drops. Indeed, both containers were made by the same manufacturer. Other bottles in our ward drug store were also similar. This surely represents an unnecessary hazard, especially for patients with deficient eyesight, which is easily avoidable.
A study published in the Annals of Ophthalmology in 2000 also documented the confusion caused by similar containers of eye drops and superglue. The study found that "[s]imilar packaging of containers of eye medications and toxic materials may lead to confusion, with the risk of serious ocular injury. An obvious distinction must be made between the containers to prevent this."
A separate British study in 2005 found that this unnecessary hazard persisted, despite the warnings 20 years earlier:
These incidents have been reported with alarming regularity for the past two decades. Have we done enough to prevent them?
Certainly, it appears the answer is "no."
(c) Copyright 2010 Brett A. Emison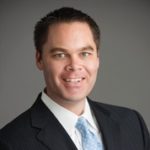 Brett Emison is currently a partner at Langdon & Emison, a firm dedicated to helping injured victims across the country from their primary office near Kansas City. Mainly focusing on catastrophic injury and death cases as well as complex mass tort and dangerous drug cases, Mr. Emison often deals with automotive defects, automobile crashes, railroad crossing accidents (train accidents), trucking accidents, dangerous and defective drugs, defective medical devices.