I have been highly critical of auto makers when they sacrifice safety in the name of profits and market share. Today, I want to acknowledge a company with a history as the leader in automotive safety.
Volvo has put much work into building its reputation as a safety leader. The company is often at the forefront of safety by implementing testing procedures and design enhancements that other auto manufacturers are able but unwilling to do. For example, Volvo has been a leader in roof strength performance, air bag and passive restraint performance, and seat belt performance.
Volvo has again strutted its safety stuff displaying a crash tested C30 electric model at the North American International Auto Show in Detroit, Michigan.
http://www.youtube.com/watch?v=BDl7WVUgd-Y&feature=player_embedded
From CNET.com:
Volvo is often slower to adopt new technologies because of the high safety standards it imposes upon itself. While several manufacturers are already introducing electric vehicles this year, Volvo will only introduce a demo fleet of C30 Electrics sometime this year for testing.
Electric vehicles fundamentally alter the structural design of vehicles as large engine blocks are replaced by smaller electric motors and enormous battery packs replace fuel tanks. These structural design changes alter the way vehicles perform in crashes.
Liane Yvkoff at CNET.com reports that Volvo compensated for these changes by reinforcing the front crumple zone of the C30 (where combustion engine would normally be found) and separating the vehicle's 440-volt electric system from crumple zones and the passenger compartment.
As reported by Brent Snavely in the Detroit Free Press, Volvo's executives help to lead the company's safety approach:
"Vehicle electrification is on the road and the motor shows are full of shiny cars," said Stefan Jacoby, president and CEO of Volvo's American unit. "Most of the talk … is about design, it is about usability, charing times and driving range. But only a few manufacturers have talked about safety."
According to Volvo, the public expects a very high level of safety in the car and Volvo wants "to offer the total package with no compromise on safety."
Too often, manufacturers compromise safety to shave pennies off the costs of producing a vehicle. Car makers should do more — including proper testing, analysis and implementation of critical safety features — to ensure that their drivers and passengers are safe.
Additional coverage:
[More on Product Safety]
(c) Copyright 2011 Brett A. Emison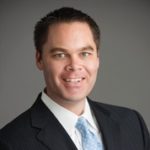 Brett Emison is currently a partner at Langdon & Emison, a firm dedicated to helping injured victims across the country from their primary office near Kansas City. Mainly focusing on catastrophic injury and death cases as well as complex mass tort and dangerous drug cases, Mr. Emison often deals with automotive defects, automobile crashes, railroad crossing accidents (train accidents), trucking accidents, dangerous and defective drugs, defective medical devices.