The Washington Post reported this weekend that the US will ban drop side cribs amid ongoing safety concerns.
The drop side crib has been on the US market since the 1950, although it is unknown how many are still in use. Because many cribs cost $1,000 or more, many are used repeatedly and handed down to family members, making it difficult to estimate their numbers.
From the FairWarning blog:
By the end of the year, it will be illegal in the U.S. to sell drop-side cribs and for places like daycare centers and hotels to use them. Repeat offenders of the ban, which comes after years of growing concern about the cribs, could face criminal penalties, The Washington Post reports.
The Consumer Product Safety Commission has seen too many recalls and far too many deaths from defective drop side cribs in recent years. Since 2005, more than 7 million drop side cribs have been recalled because of suffocation and strangulation dangers. There have been at least 32 deaths from defective drop side cribs since 2000. Cribs are meant to be safe enough to leave a child unattended and when cribs malfunction, the infant is usually alone.
From The Washington Post:
By the end of 2010, it will be illegal to sell a drop-side crib. And public places such as daycare centers and hotels will be prohibited from using them, federal officials said. Under rules being developed, violators would face a range of penalties, from an order to stop use to criminal sanctions for repeat offenders.
Safety advocates have been pushing for tougher crib regulations for nearly a decade, with little action. Federal safety standards for cribs have not been updated since 1982 (those infants are now nearly 30 years old).
Safety experts encourage anyone owning a drop side crib to examine it thoroughly. New cribs should be used without the drop side feature. Older or hand-me-down cribs should be discarded and replaced.
Parents: what do you think? Are you surprised that US crib standards have not been updated since 1982?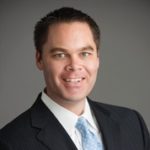 Brett Emison is currently a partner at Langdon & Emison, a firm dedicated to helping injured victims across the country from their primary office near Kansas City. Mainly focusing on catastrophic injury and death cases as well as complex mass tort and dangerous drug cases, Mr. Emison often deals with automotive defects, automobile crashes, railroad crossing accidents (train accidents), trucking accidents, dangerous and defective drugs, defective medical devices.