We learned earlier this week that Consumer Reports declared the Toyota-made Lexus GX460 a "safety risk" because of stability problems. Is Toyota's SUV the next Ford Explorer?
The Ford Explorer has a long history of rollover and stability problems. A southern California jury recently awarded more than $23 million to a 38 year old woman who was paralyzed when her Ford Explorer became unstable, ran off the road and overturned. InjuryBoard member, Bob Langdon, showed the jury that Ford knew about the Explorer's stability problem and even spent $3.5 million correcting the problem in Venezuela, but ignored the problem and refused to fix Ford Explorers in the United States.
Specifically, they introduced evidence showing that Ford spent $3.5 million correcting the defect in Venezuela, but chose to ignore the fix recommended by its own engineers and not to spend the $500 million needed to fix the Explorers in North America.
Like the Ford Explorer, the Toyota-made Lexus GX460 has been shown to have a stability problem. Like Ford, Toyota has chosen to fix known product defects in other countries before fixing the problem in the United States.
Last week, we learned that a top Toyota executive warned the company that it needed "to come clean" about its sudden acceleration problem before Toyota ever told safety regulators at NHTSA or the American public about the problem. We already knew that Toyota warned European drivers about Toyota's "sticky pedal" problem before warning those of us in the United States. I have documented for months that Toyota denied and ignored the sudden acceleration problem for more than five years.
Just today, there is another report that Toyota recalled its Venza vehicle in Canada nearly two months before recalling the very same vehicles in the United States.
From the Los Angeles Times:
Toyota Motor Corp. recalled its Venza in Canada late last year because of floor mats that could entrap the gas pedal, but it did not launch a similar recall in the U.S. until six weeks later, records show.

The delay has caught the attention of federal regulators, who last week fined Toyota a record $16.4 million for failing to promptly recall 2.3 million vehicles to correct problems that could lead to sudden acceleration.

Under U.S. law, automakers have five business days to notify the government after finding a potential defect — a regulation that the National Highway Traffic Safety Administration has indicated it will strictly enforce.
Why do auto manufacturers keep putting profits ahead of human lives? Why do these manufacturers keep fixing defective cars in other countries before (or without) fixing the exact same problems here in the United States? Are Venezuelan lives worth more than American lives? Are European lives worth more than American lives?
We need to hold these companies accountable for their actions and ensure that no more innocent drivers or passengers are injured or killed because these companies put money ahead of human life or decided to fix defects in other countries but not here in the US.
You can learn more at our safety blog and become a fan of Langdon & Emison on Facebook.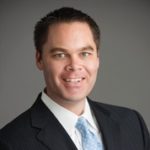 Brett Emison is currently a partner at Langdon & Emison, a firm dedicated to helping injured victims across the country from their primary office near Kansas City. Mainly focusing on catastrophic injury and death cases as well as complex mass tort and dangerous drug cases, Mr. Emison often deals with automotive defects, automobile crashes, railroad crossing accidents (train accidents), trucking accidents, dangerous and defective drugs, defective medical devices.