Adding to Toyota's sudden acceleration woes, Toyota has recalled nearly 150,000 of its luxury line Lexus SUVs.
Lexus vehicles affected are the 2010 Lexus RX 350 and the 2010 Lexus RX 450h.
The Toyota sudden acceleration problem first came to the public light in 2009. Initially, Toyota claimed there was no sudden acceleration defect. In fact, Toyota denied the sudden acceleration problem for more than 5 years. However, after a number of high profile deadly crashes – one of which involving a California Highway Patrol officer – and amid growing public and governmental pressure, Toyota finally began recalling its vehicles in December 2009 and January 2010. Eventually Toyota was forced to stop production of its vehicles and recall more than 10 million defective vehicles due to the sudden unintended acceleration problem.
Toyota's latest recall suggests that this serious safety problem is not yet fixed.
There have been dozens of lawsuits filed against Toyota because of the sudden acceleration defect. Some of these lawsuits involve crashes in which someone was injured or killed while other lawsuits allege a diminished value because of Toyota's sudden acceleration problems.
Many Toyota cases are before a federal judge – Judge Selna – in California. Just last month, Judge Selna sanctioned Toyota for misconduct that violated the judges order in investigating one of the lawsuits. In that case, Toyota violated the judge's order by failing to preserve data during an inspection of a Toyota vehicle and for not contacting lawyers for the plaintiff before Toyota conducted the investigation and data download.
It is clear that Toyota understood it was in a pre-litigation phase when it inspected the Van Alfen vehicle. It was equally clear that Toyota understood that the Van Alfen family was represented by counsel…. They were simply not given the opportunity to be present. These facts alone cast a cloud of suspicion over the … inspection.

– Judge Selna
The case at issue is the first sudden acceleration bellwether trial and set for February 19, 2013. Bellwether trials are often used as predictors for other similar cases in mass tort or multi-district litigation like the Toyota sudden acceleration lawsuits. There have been approximately 100 injury or wrongful death cases filed against Toyota alleging a sudden acceleration defect.
[Learn more about Toyota Sudden Acceleration]
Read More:
(c) Copyright 2012 Brett A. Emison
Follow @BrettEmison on Twitter.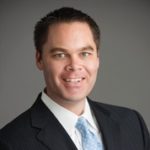 Brett Emison is currently a partner at Langdon & Emison, a firm dedicated to helping injured victims across the country from their primary office near Kansas City. Mainly focusing on catastrophic injury and death cases as well as complex mass tort and dangerous drug cases, Mr. Emison often deals with automotive defects, automobile crashes, railroad crossing accidents (train accidents), trucking accidents, dangerous and defective drugs, defective medical devices.