Despite years of denials, Toyota has begun settling lawsuits alleging the cause of its highly publicized sudden acceleration problems were caused by electronic malfunctions in the vehicles.
In December last year, Toyota agreed to pay between $1.1 to $1.4 billion to Toyota owners for the drop in value of their vehicles caused by defects that enabled Toyota's electronic throttle controls to cause sudden unintended acceleration events in the vehicles could run out of control.
Last week, Toyota announced the first settlement of an injury or wrongful death of the dozens pending in consolidated litigation against the company. Toyota also hinted that it would be settling additional cases, saying it may decide to settle select cases, but will have a number of other opportunities to defend our product at trial.
Let's examine that statement for a moment – what does that really mean?
To really understand what Toyota is saying, you must have some familiarity with the process of consolidated cases. In multi-district litigation (MDLs) or other consolidated cases, each individual case is grouped with the others for many pretrial and discovery processes. Such action conserves judicial resources and the resources of the parties by litigating only one time the common issues among many different cases. However, unlike a class action – where this in only one case – each individual case remains and could be tried on its own merits.
In order to promote settlement opportunities, the Court in a consolidated litigation will select certain individual claims to serve as "bellwethers" by which the entire pool of cases can be assessed. Each side – the plaintiffs and the defense – selects a number of cases to serve as bellwethers. Obviously, the plaintiffs will select cases they feel have strong liability and damages. The defense will choose cases they believe to have less merit.
"A bad loss in a jury trial would inflict lasting damage to Toyota in loss of public confidence. I believe Toyota will continue to look for better opportunities to get a win."

– Christine Spagnoli via AP
What Toyota will likely do, is to continue to settle those bellwether cases selected by the plaintiffs – cases that Toyota believes will be difficult to win. Toyota is more likely to try one or more of the cases it has selected as a bellwether trial and, should Toyota win that case, claim that its products have been vindicated at trial. In essence, Toyota is attempting to game the system to create a perception that its products have been vindicated.
The automaker… appears to following a well-worn playbook used by big companies in mass litigation: settle cases in which the risk of losing is deemed too great and aggressively defend those that would play favorably in court.
Toyota has done this time and time again.
In 2009, safety regulators sharply rebuked Toyota for issuing "inaccurate and misleading" statements asserting that no defect existed in the first 3.8 million Toyota vehicles recalled after a Lexus sedan accelerated out of control in San Diego County, killing four people.
Toyota again claimed vindication after NHTSA and NASA issued reports on Toyota's sudden acceleration problems, even though the reports specifically indicated that the findings did "not vindicate the system." Instead, the findings specifically did find that "two faults could combine under very specific conditions to affect the ETC systems so as to create an unintended [acceleration event]." Internal Toyota documents revealed just last year showed that Toyota acknowledged in 2006 that electronics could cause sudden acceleration in Toyota vehicles due to an electronic "malfunction that caused the vehicle to accelerate on its own."
In a troubling move, it appears the settlements might also permit Toyota to hide damaging evidence against it:
During the discovery process, plaintiffs' lawyers have spent considerable time studying Toyota electronics. But because much of the evidence gathered in the settled cases was sealed under a protective order it cannot be used in other suits, effectively eliminating potentially negative facts from the record. One of the key benefits in settling, experts say, is permanently setting aside facts that it finds inconvenient or embarrassing.

– LA Times
It's shameful that Toyota may be able to hide evidence of its culpability through a confidential settlement while attempting to claim victory and vindication for its products in separate cases.
[More on Toyota Sudden Acceleration]
Read More:
© Copyright 2012 Brett A. Emison
Follow @BrettEmison on Twitter.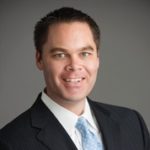 Brett Emison is currently a partner at Langdon & Emison, a firm dedicated to helping injured victims across the country from their primary office near Kansas City. Mainly focusing on catastrophic injury and death cases as well as complex mass tort and dangerous drug cases, Mr. Emison often deals with automotive defects, automobile crashes, railroad crossing accidents (train accidents), trucking accidents, dangerous and defective drugs, defective medical devices.