I wrote long ago about Toyota's culture of secrecy and its culture of hypocrisy and deception. Now an independent blue ribbon panel headed by former Transportation Secretary Rodney Slater. Among other findings, the Toyota North American Quality Advisory Panel found that Toyota suffers from deeply entrenched structural issues that could compromise safety.
Key findings from the panel include:
Toyota erred too much on the side of global centralization and needs to shift the balance somewhat toward greater local authority and control. Decision-making structures involving everything from recalls, communications, marketing, and vehicle design and development have historically been centrally managed and tightly controlled by Toyota Motor Corporation in Japan.
Toyota's tightly controlled global structure: (1) hindered information sharing and contributed to miscommunication; and 92) delayed response time to quality and safety issues, fueling criticism that Toyota was being unresponsive to regulators and customers.
Toyota did not adequately apply key principles to its management and decision-making processes.
Toyota does not treat feedback from external sources, including customers, independently rating agencies, and regulators, the same way .
Toyota initially reacted to consumer complaints of unintended acceleration issues with a degree of skepticism and defensiveness.
Toyota inappropriately equated "quality" with "safety". Safety and quality are different attributes and a process that produces quality vehicles will not necessarily produce safe ones.
Toyota did not have a senior executive designated with overall responsibility for safety until only recently. Toyota also does not have a clear management chain of responsibility for safety.
Toyota may be relying too much on suppliers specializing in electronics and software and may have relinquished too much control over the design of key vehicle components.
In other Toyota-related news, two independent safety groups have determined that the NHTSA / NASA reports "exonerating" Toyota were flawed.
Investigators and researchers at Safety Research & Strategies recently produced its findings on the NHTSA and NASA reports:
NASA identified numerous failures in Toyota electronics that could lead to unwanted acceleration
The report was heavily influenced by Toyota and its experts, including Exponent
The reports were narrowly construed examinations of limited vehicles and components
Much of the two reports remain shrouded in secrecy
You can view Safety Research & Strategy's entire analysis here.
The Huffington Post's "The Watchdog" concurred with the findings of Safety Research & Strategies.
Learn More:
(c) Copyright 2011 Brett A. Emison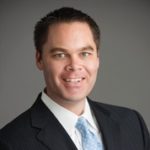 Brett Emison is currently a partner at Langdon & Emison, a firm dedicated to helping injured victims across the country from their primary office near Kansas City. Mainly focusing on catastrophic injury and death cases as well as complex mass tort and dangerous drug cases, Mr. Emison often deals with automotive defects, automobile crashes, railroad crossing accidents (train accidents), trucking accidents, dangerous and defective drugs, defective medical devices.