More bad news for Toyota. Yesterday, I wrote how insurance giant Allstate sued Toyota for payments Allstate made for claims caused by Toyota's sudden/unintended acceleration problem. Now, Bloomberg has reported that Toyota's own investors have accused the auto maker of "failing to disclose acceleration-related defects that it knew about."
The shareholders… said in the October 4 filing in federal court in Los Angeles that internal documents show Toyota deliberately concealed unintended acceleration problems in the U.S. They said the company knew about the defects as early as 2000 and "stonewalled" regulators to avoid recalls.

"As government regulators and the media began to focus on this serious safety problem in the Toyota vehicles, defendants initially denied that any unintended acceleration problem existed, despite a plethora of internal evidence to the contrary, and instead blamed driver error and media-induced publicity," the investors said.
Investors say Toyota's attempted cover up of sudden acceleration problems caused a $30 billion erosion of market cap.
According a report in The National Law Journal (via Law.com), Toyota shareholders have alleged violations of both US and Japanese securities laws.
"This securities fraud class action is about Toyota's repeated assurances to the public, the government, and its investors… that its vehicles remained of high quality and were safe, all the while knowing that serious, undisclosed problems with unintended acceleration affected nearly its entire lineup of vehicles," the complaint alleges.
These new sudden acceleration lawsuits brought by Allstate Insurance and Toyota's shareholders helps to bolster and confirm what injured drivers and passengers have been saying all along: The Toyota sudden acceleration problem is real; Toyota knew about the problem long ago; Toyota attempted to cover up the problem; and Toyota's conduct caused economic damage, property damage, injuries and deaths.
Time Line of Toyota's Sudden Acceleration Problem from earlier this year.
Toyota recalled more than 11 million vehicles worldwide due to sudden unintended acceleration problems caused by floor mat entrapment and/or "sticky" throttles. To date, Toyota claims it has completed 1.8 million repairs to fix sticking gas pedals and 3.1 million repairs of gas pedals that could get trapped by floor mats.
As I have documented here, Toyota knew about the sudden/unintended acceleration problem for years. Toyota even bragged that it saved more than $100 million by delaying sudden acceleration recalls.
Perhaps the lawsuit by Toyota shareholders will convince the company that it doesn't protect shareholder value by sacrificing safety. Safety of Toyota's customers and other drivers should be paramount. When will companies learn that shortcuts and sacrificing safety and quality do not pay in the long run and safe, quality products will be rewarded over time with profits? Companies should put safety first and profit will follow.
[More coverage of Toyota's recalls and on-going sudden acceleration problems.]
(c) Copyright 2010 Brett A. Emison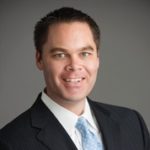 Brett Emison is currently a partner at Langdon & Emison, a firm dedicated to helping injured victims across the country from their primary office near Kansas City. Mainly focusing on catastrophic injury and death cases as well as complex mass tort and dangerous drug cases, Mr. Emison often deals with automotive defects, automobile crashes, railroad crossing accidents (train accidents), trucking accidents, dangerous and defective drugs, defective medical devices.