Ken Bensinger and Ralph Vartabedian at the Los Angeles Times have reported that a software bug in the device that reads Toyota "black box" data recorders produced faulty data, just months after Toyota used "black box" data to blame Toyota drivers — not the vehicle — for the Toyota sudden acceleration problem.
From the Los Angeles Times report:
The automaker said it spotted and fixed the problem — which could give incorrect information on speed — in June and that it did not affect readings for pedal and brake application, crucial keys to determining potential causes of sudden acceleration.

But the admission casts fresh doubt on the reliability of data taken from black boxes… even as they have been used to help prop up the company's image….
For years, Toyota has claimed its black boxes are unreliable. Toyota has refused to produce black box information for use in civil trials and has refused to provide black box data to law enforcement officials investigating collisions. Until just recently, Toyota claimed to have only a single black box reading device in the entire United States.
Before the sudden acceleration problem, this is what Toyota said about its black boxes:
The device is a prototype and "is still experimental," said Toyota spokesman Mike Michels. "We have found anomalies in the data that are part of our development of the system. It is our position that it is not reliable for accident reconstruction."
Now, what does Toyota say?
"Going forward, we do have confidence in the reader," said Michels, adding the company no longer considered it a prototype and that there were no known problems with the EDR itself. "This information is potentially valuable for determining causes of accidents."
That's quite the turnaround.
More information on Toyota's black box.
(c) Copyright Brett A. Emison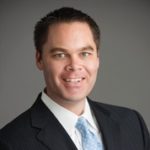 Brett Emison is currently a partner at Langdon & Emison, a firm dedicated to helping injured victims across the country from their primary office near Kansas City. Mainly focusing on catastrophic injury and death cases as well as complex mass tort and dangerous drug cases, Mr. Emison often deals with automotive defects, automobile crashes, railroad crossing accidents (train accidents), trucking accidents, dangerous and defective drugs, defective medical devices.