Several news sources, including CNN and the Associated Press have reported that three people were killed when a Cessna 310 airplane crashed into a an East Palo Alto, California neighborhood. According to the New York Times, the twin engine aircraft was owned by Doug Bourn, a senior electrical engineer for Tesla Motors, the electric car company.
(CNN) — At least three people were killed Wednesday morning after an airplane crashed into a residential neighborhood in East Palo Alto, California, a fire chief said.

The twin-engine Cessna 310 clipped a utility tower and "skidded down a street and ricocheted off a home," starting several fires, Menlo Park Fire Chief Harold Schapelhouman told CNN affiliate KGO-TV in San Francisco, California.

The Menlo Park Police Department confirmed the crash but did not supply additional details.

Heather Starnes told CNN affiliate KTVU-TV in Oakland she saw the crash as she was leaving her home to take her daughter to school.

"We heard something …," she told KTVU. "There was this big explosion. Part of it hit my neighbor's house who has a day care and part of it hit my neighbor's other house. They are burning."

All three deaths were on the plane, and no one on the ground was injured, the chief said.

***

The plane had just taken off from Palo Alto Airport in foggy conditions before it crashed, he said.
The Associated Press also release a video report on this tragic crash:
Our thoughts and prayers go out to the families of those killed in this tragedy.
According to FAA records, there have been several crashes of Cessna 310 aircraft in the last five years. Just a few examples include:
October 21, 2008: A Cessna 310 experienced a loss of power on takeoff and crashed, killing the pilot and four passengers on board.
December 20, 2007: A Cessna 310 crashed near Glenwood, New Mexico for undetermined reasons, killing the pilot.
January 10, 2007: A Cessna 310 crashed in Jackson, Mississippi for undetermined reasons, killing the pilot.
June 11, 2005: A Cessna 310 crashed in Ray, Michigan when it lost power in the left engine shortly after takeoff, seriously injuring those on board.
Today's airplane crash comes on the heals of at least two other light aircraft crashes just this week. Thomas Stewart, CEO of Services Group of America, was among those killed when a Eurocopter EC135 crashed in Cave Creek, Arizona near Phoenix. Three people were killed Monday when a Cessna Skymaster 337 crashed on its approach to Monmouth Executive Airport.
It is still too early to tell what caused this most recent Cessna light airplane to crash. Plane manufacturers need to do everything possible to ensure that their aircraft are safe and free from defects.
Learn more at our safety blog and become a fan of Langdon & Emison on Facebook.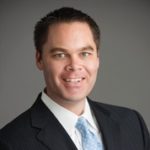 Brett Emison is currently a partner at Langdon & Emison, a firm dedicated to helping injured victims across the country from their primary office near Kansas City. Mainly focusing on catastrophic injury and death cases as well as complex mass tort and dangerous drug cases, Mr. Emison often deals with automotive defects, automobile crashes, railroad crossing accidents (train accidents), trucking accidents, dangerous and defective drugs, defective medical devices.