Max Kennerly and Ted Frank have been engaged in an interesting "debate" on the issue of tort reform policy.
I use the term "debate" loosely as I have never been a fan of Frank's willingness to resort swiftly to name calling and slurs ("intellectually dishonest", "misrepresenting", "intellectual bankruptcy", "offensive blog post"). Frank denied he had a policy position in which injury plaintiffs should always lose. Frank said, "Of course there are scenarios where personal-injury plaintiffs should win." If Ted truly believes that, I hope we see more writing from him advancing that position. However, his bias against those representing injured people may prevent him from more frequently advancing such position as he concluded by noting, "no matter how low my opinion of trial lawyers, I somehow manage to regularly underestimate how low they will go to promote their profits over people."
Kennerly, to his credit, had kinder words for Frank and Frank's fellow tort reform advocate Walter Olson than Frank had for him, calling Frank and Olson "among the only 'tort reform' advocates who offered substantive commentary…." Kennerly even links to Frank on his blogroll.
Having myself drawn Frank's ire in the past, I can understand Kennerly's frustration. As Kennerly tweeted recently, it often appears that for Frank, to quote him is to "lie" about him.
I have often found that when one's intellectual argument fails or cannot otherwise be defended, one resorts to personal attacks and outlandish statements. Read the arguments and you can decide on which side of that line Kennerly or Frank will fall.
(c) Copyright 2012 Brett A. Emison
Follow @BrettEmison on Twitter.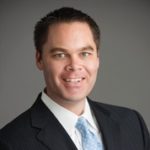 Brett Emison is currently a partner at Langdon & Emison, a firm dedicated to helping injured victims across the country from their primary office near Kansas City. Mainly focusing on catastrophic injury and death cases as well as complex mass tort and dangerous drug cases, Mr. Emison often deals with automotive defects, automobile crashes, railroad crossing accidents (train accidents), trucking accidents, dangerous and defective drugs, defective medical devices.