A new report in the National Law Journal shows Toyota attempting to hide behind the many redactions in the NHTSA / NASA sudden acceleration report.
"Toyota should not be compelled to produce the highly proprietary and confidential material within the NHTSA/NASA reports until rules for protecting them have been finalized…." Toyota spokewoman, Celeste Migliore
Toyota has asked Judge James Selna, overseeing more than 200 Toyota acceleration lawsuits in federal multi-district litigation, to dismiss the claims based on the NHTSA / NASA report. But Toyota has refused to produce unredacted copies of the full reports, which contained more than 30 pages of redactions like this:
Plaintiffs in these 200 cases argue they need full access to all of the report's findings if Toyota wants to rely on the report. Plaintiffs also expect to rebut the reports presumptive conclusion that electronics are not a cause of Toyota sudden acceleration.
Many safety advocates disagree with the reported conclusions. In announcing the report, LaHood said: "[T]he verdict is in. There is no electronic-based cause for unintended high-speed acceleration in Toyotas."
However, safety advocates continue to challenge Secretary LaHood's characterization of the Toyota sudden acceleration reports as an exoneration of Toyota. From Safety Research & Strategies:
Far from exonerating Toyota electronics, the reports by NHTSA and the NASA Engineering and Safety Center (NESC) confirm the paucity of the automaker's safety diagnostics. The NESC team also identifies how the two signals in the accelerator pedal position sensor can be shorted in the real world – leading to an open throttle (aka, tin whiskers). Hell, NESC found the potential in three pedals – that's a pretty significant percentage in a very small sample. Tin whiskers are such a serious issue that NASA has devoted considerable resources to studying them. They have wreaked electronic havoc on everything from medical devices to weapons systems and satellites. Yet, the NESC report treated the discovery of tin whiskers in a third of their pedal sample like a dead end, instead of a promising avenue of study.

And what's up with all those black blotches over key bits of data? It's mighty suspicious – especially since some of the information clearly wasn't proprietary, but might allow an independent assessment of exactly what NHTSA and NESC did.
Secretary LaHood has lashed out at safety advocates for questioning his statement. From the Detroit News:
[LaHood] singled out Clarence Ditlow, head of the Center of Auto Safety, who noted the government tested just nine vehicles. He noted that shortly after the reports from the National Highway Traffic Safety Administration and NASA was released yesterday, Ditlow has been quoted criticizing them.

"(Ditlow) says they were looking for a needle in a haystack. He didn't even read the report," LaHood said.
We we did read the report. We saw what the Toyota sudden acceleration report said. We took note of what the sudden acceleration reports did not say. Others did too. Safety Research & Strategies read the acceleration reports.
Did Secretary LaHood read the reports or did he simply read Toyota's press release?
If LaHood had actually read the report, he would have seen:
"Our detailed study can't say [electronic sources of sudden acceleration is] impossible…"
"[I]t is not realistic to prove that the ETCSi cannot cause UA [unintended acceleration]…"
"[A]bsence of proof that the ETCSi caused a UA does not vindicate the system."
"Vehicles that are operated with an active pedal sensor fault, either within the MIL on or off, may be susceptible to the effects of second faults, leading to possible unintended accelerations."
Failures that mimic valid accelerator pedal signals can be induced to produce large throttle openings
"[C]ertain resistive faults can result from the presence of tin whiskers within the accelerator pedal position sensor."
Failure mode when combined with driver input can cause the throttle to jump 15 degrees in certain conditions and may not generate an error code to document or trace the error
Does that sound like exoneration to you?
[More on Toyota]
[More on Sudden Acceleration]
(c) Copyright 2011 Brett A. Emison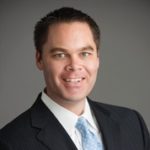 Brett Emison is currently a partner at Langdon & Emison, a firm dedicated to helping injured victims across the country from their primary office near Kansas City. Mainly focusing on catastrophic injury and death cases as well as complex mass tort and dangerous drug cases, Mr. Emison often deals with automotive defects, automobile crashes, railroad crossing accidents (train accidents), trucking accidents, dangerous and defective drugs, defective medical devices.