Remember when a cell phone looked like this?
Cell phones have come a long way since the mid-1990s,but the safety standards for cell phone radiation emissions have not. In fact, those standards have not changed since 1996. Even worse, cell phone testing may not reflect how people actually use cell phones. For example, the current tests do not look at the radio frequency exposure a user receives when the cell phone is used "directly against the body" – for example when storing a phone in your pocket while using either a wired or wireless ear piece. Safety tests didn't need to account for that when testing the bag phone above.
Adding to exposure, modern phones constantly connect to the network – pinging back and forth – even when no call is coming in.
While the study stopped short of identifying harmful effects from this radiation exposure, it said continuing research "may increase understanding of any possible side effects."
Last year, the World Health Organization announced findings that cell phones are potentially carcinogenic to humans after reviewing dozens of published studies. An earlier study in 2011, raised "new questions about the health effects of low levels of radiation emitted from cell phones."
In Congress, the Cell Phone Right to Know Act was filed last Friday, which would require the FCC to investigate the possible side effects of cell phone radiation. The bill requires that the government "examine, label, and communicate adverse human biological effects associated with exposure to electromagnetic fields from cell phones and other wireless devices, and for other purposes."
According to Time Magazine, the country's largest group of pediatricians is also asking the government to review cell phone radiation emissions standards.
Children, however, are not little adults and are disproportionately impacted by all environmental exposures, including cell phone radiation. In fact, according to [the International Agency for Research on Cancer], when used by children, the average RF energy deposition is two times higher in the brain and 10 times higher in the bone marrow of the skull, compared with mobile phone use by adults.

– American Academy of Pediatrics (AAP) President, Dr. Robert Block
In related news, the City of San Francisco is in court today – August 9 – for a hearing that may determine if it will be allowed to force cell phone retailers within its city limits to disclose possible health risks to consumers buying cellular phones. The city wants to require cell phone retailers to display a poster warning of possible cell phone radiation effects and place a sticker on the cell phone packaging. The CTIA – the wireless lobbying association – sued the city arguing that the requirements violated the industry's First Amendment rights and were preempted by the federal standards set by the FCC. The trial court stopped the city's poster and sticker requirements, but upheld its right to distribute "fact sheets" about potential risks.
Last year, Time Magazine offered 5 easy ways to reduce your cell phone exposure. Time's simple tips include:
(1) Use a wired headset and hold your cell phone away from your body
(2) Text instead of talk when possible (but not while driving)
(3) Don't use your phone as an alarm clock
(4) Don't carry your cell phone in your pocket
(5) Use a radiation-blocking case
A popular radiation-block case is produced by Pong Research. The Pong cell phone cases redirect the cell phone's signal away from the head and brain and outward toward the environment (and cell towers). According to laboratory testing by Wired.com, the pong case reduced radiation from an iPhone into the brain by two-thirds. As a Pong case user, I have not noticed any decrease in reception for iPhone performance and feel better knowing that the radiation that I am exposed to from my phone is much less than it would be without the case.
[More on Cell Phone Radiation Dangers]
Read More:
(c) Copyright 2012 Brett A. Emison
Follow @BrettEmison on Twitter.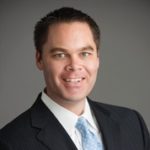 Brett Emison is currently a partner at Langdon & Emison, a firm dedicated to helping injured victims across the country from their primary office near Kansas City. Mainly focusing on catastrophic injury and death cases as well as complex mass tort and dangerous drug cases, Mr. Emison often deals with automotive defects, automobile crashes, railroad crossing accidents (train accidents), trucking accidents, dangerous and defective drugs, defective medical devices.