I have written before about the dangers of seat back failures and seat backs that collapse. An auto seat that collapses backward during a crash can have devastating effects. The collapsing seat drops you away from your seat belt, leaving you unrestrained and turning you into a human projectile. A collapsing seat back also acts like a pendulum hammer crashing you down on anyone sitting behind you.
http://www.youtube.com/watch?v=iOGANmfz2hk&feature=player_embedded
Seat backs can collapse and fail for several different reasons. Two of the most common causes of seat back failure are: (1) insufficient recliner mechanisms that bend and twist during even low speed impacts and allow the seat back to fall rearward (this is the failure mechanism that injured in a 5-year-old little girl in Platte County, Missouri); and (2) weak materials used to build the seats (such as plastic or thin metal tubing).
Independent safety expert, Sean Kane, of Safety Research & Strategies, Inc., in his latest blog/newsletter, had an excellent article making the case for an updated seat strength regulation.
The specific issue that Kane addressed is the comparison of effectiveness of seats with integrated restraints(IR) vs. standard seats. He contends that a recent study, performed by Garthe and Associates, determined that seats with IR have much stronger frames (so they can support seat belt loads in frontal crashes) and are, therefore, much stronger and safer.
The Garthe study counters research from the 1980s and 1990s that claim strong seats are more dangerous than yielding seats, despite the fact that yielding seats can cause injuries to seat occupants and individuals seated behind them. According to Kane:
"Overall, Garthe and Mango concluded that seats with IR were associated with reduced injury rates for all injury levels in rear impact crashes. Further, they found that IRs may provide injury protection comparable to existing restraints in frontal crashes and reduce the potential for injury to rear seat occupants from the falling seat."
Kane goes on to say that this study, along with other recent research, is cause to revisit Federal Motor Vehicle Safety (FMVSS) Standard 207 from 1967, which is the source of current seat-related regulation.
"This latest study can be added to the pile indicating the need for an updated seatback strength regulation. The rule has remained essentially untouched since the agency published the Final Rule establishing Federal Motor Vehicle Safety Standard 207 in 1967. In 1974, NHTSA proposed merging seatback and head restraints (FMVSS 202) regulations under one safety standard, acknowledging the relationship between these components of seating systems. But, four years later, the agency abandoned the effort in favor of merging upgrades to head restraints and seatbacks into a more comprehensive occupant protection regulation. In 1989, Dr. Kenneth J. Saczalski petitioned NHTSA to strengthen the requirements of FMVSS 207. In 1990, seat and seat belt expert Alan Cantor petitioned the agency to amend FMVSS 207 to prohibit occupant "ramping" up the seat back during seat deformation. In 1992, the agency initiated a seatback strength research project to gather information for future rulemakings."
The federal minimum standards governing seat back performance are woefully inadequate. At trial, we have demonstrated that a typical backyard lawn chair and even a seat fashioned from cardboard would satisfy the federal minimum standards. As Kane suggests, it's time for car company's and federal regulators to step up.
[More on the dangers of Seat Back Failure]
(c) Copyright 2011 Brett A. Emison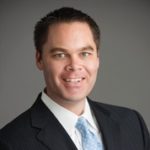 Brett Emison is currently a partner at Langdon & Emison, a firm dedicated to helping injured victims across the country from their primary office near Kansas City. Mainly focusing on catastrophic injury and death cases as well as complex mass tort and dangerous drug cases, Mr. Emison often deals with automotive defects, automobile crashes, railroad crossing accidents (train accidents), trucking accidents, dangerous and defective drugs, defective medical devices.