The athletic specialty shoes known as toners or rocker bottom shoes have long been controversial. Shoe makers have boasted of many health benefits, including Skecher's "get in shape without setting foot in the gym". The focus of the controversy has always been on whether these claims can be substantiated and at least two lawsuits have been previously filed over deceptive advertising. [View one lawsuit here]
But now the focus has changed – an Ohio lawsuit by Holly Ward claims that Skechers Shape-Ups have caused serious injury to her hips.
Though previously active, Ms. Ward was interested in the added toning claimed by Skechers and wore the "Shape-Up" shoes for five months, both for walking and during her job as a waitress. At the end of that time something was seriously wrong. A doctor's visit and MRI showed that both hips, specifically the femoral necks, were fractured.
"The extensive use of these shoes has injured me catastrophically," Ward said. She ended up with surgery to insert six pins to hold her hips together. Ward's life now consists of physical rehab and moving about with a walker.
While Skechers Shape-Ups are one of the most well-known names, other brands have quickly followed suit: MBT, Reebok Easy Tone, Cogent, Ryn, Mephisto Sano, Earthshoe, Fitflops, Avia iBurn, Z7, Springboost, Orthaheel, New Balance Rock and Tone , Dansko, Chung Shi, and Champion Pace.
While the Reebok Easy Tone is not considered a true rocker sole shoe, it is designed to be unstable to mimic some of the effects of rocker sole shoes.
According to a USA Today report, shoe analyst Matt Powell of SportsOneSource predicts that sales will explode 400% this year, to more than $1.5 billion. This sudden growth is not surprising considering heavy promotion including Super Bowl ads featuring Kim Kardashian throwing over her personal trainer for her Skecher shoes and targeting men through endorsements by Pro Football Hall of Fame quarterback Joe Montana. Couple great marketing with our natural desire to want to get in shape without the work and the appeal of toner shoes is understandable.
The original rocker bottom shoes were clunky, heavy shoes to wear. Now, sleeker, more fashionable shoes are being marketed including flip flops and sandals. While it is understandable that people want more attractive shoes, these newer designs may be even more unstable and cause more injuries.
According to the brochure that accompanies the Skechers Shape-ups brand of toning shoes, "the core of this technology is in the dynamic rolling bottom, soft foam insert under the heel, and the dual density mid-sole. These three elements work together to give you the feeling of walking on soft sand-regardless of the actual surface." Therefore, by design, toning shoes alter gait mechanics and are designed to create instability.
However, many medical specialists have warned of the dangers of these shoes, particularly for consumers with undiagnosed foot problems.
While in a conventional shoe, these problems are minor, but the built in instability of these shoes exacerbates these problems and can lead to serious injuries. The shoes may be particularly dangerous for those with Achilles tendonopathy, Rothbarts Foot and PreClinical Clubfoot Deformity. Also those with transverse plane deformities such as in-toeing or out-toeing will not have normal heel-to-toe transition in these shoes and could potentially be more prone to tripping or falling.
"There's major risks, especially for adults," said David M. Davidson, national president of the American Academy of Podiatric Sports Medicine. He has treated patients who developed Achilles tendonitis and stress fractures that he suspects were caused by wearing toning shoes. "Creating instability, on adults especially, is not a good thing."
Alison Drury of Louisville can attest to that. She says she broke her right ankle after awkwardly rolling over the outside of her foot during her first mile-long walk in Skechers Shape-ups shoes. "I'm afraid to ever put them on again," Drury says in the USA Today report.
Others absolutely love the shoes. Gregory Johnson of ResourcesforLife said, "I feel that it's the best shoe in the world and I'm going to wear it, but it is unstable." In his video review, Johnson presented some strong warnings.
The lateral motion of the shoe may make climbing stairs hazardous causing serious falls and injuries.
On icy pavement, the shoes would be extremely dangerous since only a small point portion of the sole of the shoe remains in contact with the ground, providing drastically reduced traction.
Also, if a person has problems with pronation or supination (walking on the inside or outside of the foot), these problems may be exaggerated by the Skechers Shape-Ups.
The bottom line to all of this is – when you are told you can get more results with less efforts, one should be suspect. You may end up with more than tighter buns and thighs, you might end up with serious injuries.
[More on Toner Shoe Injuries]
Learn More:
(c) Copyright 2011 Brett A. Emison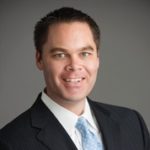 Brett Emison is currently a partner at Langdon & Emison, a firm dedicated to helping injured victims across the country from their primary office near Kansas City. Mainly focusing on catastrophic injury and death cases as well as complex mass tort and dangerous drug cases, Mr. Emison often deals with automotive defects, automobile crashes, railroad crossing accidents (train accidents), trucking accidents, dangerous and defective drugs, defective medical devices.