Last year, Reebok agreed to a $25 million settlement related to false statements exaggerating the health benefits of their toning shoes. Now, Skechers is paying an even higher amount – $40 million – to settle similar unsubstantiated claims. Skechersclaimed their shoes would help people tone muscles, lose weight and "Get in Shape Without Setting Foot in a Gym."
Skechers' rocker-bottom toning shoes are designed with to be unstable, which forces the wearer's muscles to work harder. Unfortunately, besides being less effective than advertised,these shoes have been blamed for hip and other injuries.
If you bought Skechers Shape-ups, Resistance Runner, Toners, or Tone-ups, you may be eligible for a refund out of the $40 million settlement amount. You should visit the Federal TradeCommission's Skechers Refunds webpage for more information and to apply for a refund.
Toner shoes have been dubbed the "World's Smallest Gym" and are now the fastest growing segment in the footwear industry. Shoe companies claim the shoes' design tone legs and boost the benefits of walking. With popular spokespeople, including Joe Montana, Wayne Gretzky, Karl Malone, and Kim Kardashian, the toner shoe market tripled last year.
Collectively, shoe manufactures have released more than 60 different toner shoe options. Toner shoes seem to have been accepted by the public as a legitimate way to stay in shape; however, recent studies found substantial risks posed by the footwear.
All consumers need to be aware the risk of toning shoe injuries, particularly as the curtain is beginning to be rolled back on the type of hidden problems their designs possess. Toning shoe manufacturers, like Skechers, are marketing these shoes as a healthy means to exercise without warning the public of the significant safety problems and dangers of the shoes.
[More on Toner Shoe Injuries]
(c) Copyright 2012 Brett A. Emison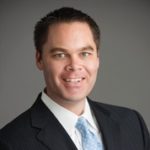 Brett Emison is currently a partner at Langdon & Emison, a firm dedicated to helping injured victims across the country from their primary office near Kansas City. Mainly focusing on catastrophic injury and death cases as well as complex mass tort and dangerous drug cases, Mr. Emison often deals with automotive defects, automobile crashes, railroad crossing accidents (train accidents), trucking accidents, dangerous and defective drugs, defective medical devices.