Editor's note: This most contains graphic language.
It seems headlines and newscasts have been inundated recently with "sexting" and other hookup or outright harassment scandals.  From Anthony Weiner to San Diego Mayor Bob Filner to Kansas City Councilman Michael Brooks.  The sexting and hookup culture is pervasive among a wide swath of the population: young and old, men and women.
Abigail Pesta at NBC News noted increasing confusion among boys about how to behave.
In the casual-sex "hookup" culture, courtship happens by text and tweet.  Boys send X-rated propositions to girls in class.  Crude photos, even nude photos, play a role once reserved for the handwritten note saying, "Hey, I like you."
Far from passing notes as done when I was in school, kids today have become… ahem… more agressive.
A 15-year-old girl sits in high school English class when a text message pops up on her cellphone.  It's from a boy sitting across the room.  He hardly knows here, but he likes her [and, apparently has her cell phone number].  Here's how he chooses to get that message across:

Him: "So, are you good at hooking up?"

Her: "Um idk.  I don't really think about that."

Him: "Well, I want my d–k in your mouth.  Will you at least be my girlfriend?"

– Abigail Pesta at NBC News
Surprisingly – or maybe not surprising – new research suggests boys like this one have no intention to be hostile or demeaning.  To many young people – boys and girls – this has become the new courtship.  AS Pesta noted, "Teenagers have never been known for their social grace.  But this generation is navigating adolescence with a new digital toolkit – Facebook, Twitter – that has the unintended side effect of subtracting important social cues….  Nuance and body language is lost in translation."
The studies found that boys want a deeper connection with girls, but are confused as to how to make it happen.  They are yearning for intimacy, but just don't understand how to achieve it.
A key problem is the dearth of non-verbal [or non-written] cues of language.  Pesta noted the loss of crucial lessons in relationship building in "the blizzard of tweets and texts".
The cues kids would pick up from a live conversation – facial expressions, gestures – are absent from the arm's-length communications that are now a fixture of growing up.  The fast-paced technology also "deletes the pause" between impulse and action, said [one researcher], who calls texting the "worst possible training ground" for developing mature relationships.
Teens and young people are not the only social group affected by the sexting culture.  Such conduct has also become pervasive among adults.
Sexting can have a substantial hold on the person engaging in the conduct.  Anthony Weiner is a profound example.  Weiner was a high-profile United States Congressman when he was forced to resign his position after his online sexting sessions became public.  At the time, Weiner admitted sexting exchages with six women.
But even after he was caught and even after he lost his job, the sexting didn't stop.  Weiner admitting continuing sexting exchanges with at least 3 women after he resigned from Congress.  The latest sexting encounters have seriously damaged Weiner 's campaign for Mayor of New York City.
A separate sexting scandal hit the heartland with a Kansas City councilman in the spotlight for a sexting relationship with a woman the councilman says later tried to blackmail and extort him.
Allegations involving an inappropriate sexting relationship have swirled around [Councilman] Brooks for a year.  Brooks acknowledged that there was an attempt to blackmail him over his relationship, but maintains that effort had nothing to do with his handling of the [community] event.

– DeAnn Smith and Dave Jordan at KCTV5
The obvious question is how can we keep our kids safe and help them avoid the pitfalls of sexting.
As a parent, you don't don't want to be the last one to know if your child is sexting.  Parents should maintain good lines of communication so their teens are not afraid to talk if they receive inappropriate photos or texts.  Parents should also talk to their kids about appropriate courtship and respect.  For more information on how parents can help children avoid sexting, check out Tips to Prevent Sexting from the US Department of Justice or Sexting: How Parents Can Keep their Kids Safe by the National Crime Prevention Council.
Whatever your age, it's important to remember the following when considering whether to send an inappropriate text:
Once you hit "send", you lose all control over where the image may travel or who may see the image.  When you send to a "friend" may be soon be available to the entire world.

Never take an image of yourself you would not want seen by your grandmother, preacher, employer, teacher, or parent.
There may be consequences.  The most basic consequence is humiliation or embarrassment.  However, consequences could be worse.  You could be kicked off sports teams, expelled from school, lose your job, or even risk trouble with the law.
If you take or forward a photograph of someone underage, you could face child pornography charges, go to jail, and have to register as a sexual offender.
Report any inappropriate text or nude photograph received to trusted adults or law enforcement.
Read More:
© Copyright 2013 Brett A. Emison
Follow @BrettEmison on Twitter.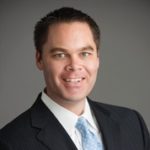 Brett Emison is currently a partner at Langdon & Emison, a firm dedicated to helping injured victims across the country from their primary office near Kansas City. Mainly focusing on catastrophic injury and death cases as well as complex mass tort and dangerous drug cases, Mr. Emison often deals with automotive defects, automobile crashes, railroad crossing accidents (train accidents), trucking accidents, dangerous and defective drugs, defective medical devices.