A pair of hotly watched business law cases were heard before the nation's High Court last week – at stake is whether and when a foreign manufacturer can be sued in a state court.
Houston lawyer Collyn Peddie, argued for the plaintiffs in one of the cases. "By taking both cases, the Court was sending a signal that it wants to address the ambiguities and lack of clarity on this issue," she said.
The two cases from January 11's docket are J. McIntyre Machinery, Ltd. v. Nicastro, No. 09-1343 and Goodyear Luxembourg Tires, S.A. v. Brown, No. 10-76. In J. McIntyre Machinery, the argument centered on whether foreign manufacturers selling products in America can be subject to specific personal jurisdiction in state court, while Goodyear involved a state's assertion of general jurisdiction over a foreign subsidiaries of a U.S. company.
The first case involved an American who was seriously injured by a defective foreign product in the US. The second case involved Americans injured in France by a US product.
Robert Nicastro was operating a metal-shearing machine in New Jersey when it cut off four of his fingers. The machine was manufactured in England by J. McIntyre Machinery and sold by the company's only U.S. distributor, McIntyre Machinery of America, located in Ohio.
Nicastro and his wife filed a products liability lawsuit in New Jersey against both entities, although McIntyre America had gone bankrupt. J. McIntyre moved to dismiss the case for lack of personal jurisdiction in the state, and the trial court granted that motion. The plaintiffs appealed, arguing that because the company targeted the United States–by directing advertising and marketing here, attending U.S. trade shows and selling products at them, and designing products to satisfy American standards–it purposefully availed itself of the benefits and protections of all the states.
"To the extent that a foreign manufacturer wishes to profit from sales in the United States, the largest market in the world, it is hardly unfair to require that defendant to be accountable where it is making money," AAJ argued in its amicus brief in support of the Nicastros.
The second case involves two North Carolina teenagers killed in a bus crash in France, allegedly due to a defective tire made and distributed by Goodyear. The foreign subsidiaries of Goodyear argued that they were not subject to North Carolina's assertion of general personal jurisdiction; the plaintiffs argued that they had sufficient minimum contacts with the state. The plaintiffs said that the subsidiaries were controlled by the U.S. parent corporation—and that denying general jurisdiction in such cases would allow companies to "outsource" their tort liability.
After oral argument, Peddie noted that the issue is important because it "determines whether you have to chase manufacturers overseas or can sue them in an American forum."
"If people who are hurt are going to have any real right of recovery, this kind of jurisdiction needs to be okay," said John Vail of the Center for Constitutional Litigation, who represents the plaintiffs in the case against Goodyear.
If American companies sell dangerous products in the US, they are held responsible in American courts. Why should foreign companies get special treatment? Shouldn't foreign companies be held to the same standards? Likewise, if a foreign subsidiary of an American company injures Americans in a foreign country, why should our citizens have to go back overseas to seek justice? Aren't our courts as good as foreign courts? Should American citizens and American companies get the benefits of US law?
Several studies, including one by independent researchers from the University of Chicago and Northwestern University found that SCOTUS decisions in recent terms have been particularly friendly to the interests of "big business." Let's hope that the justices side with the constitution and our fundamental right to 7th Amendment trial by jury.
(c) Copyright 2011 Brett A. Emison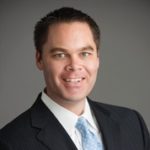 Brett Emison is currently a partner at Langdon & Emison, a firm dedicated to helping injured victims across the country from their primary office near Kansas City. Mainly focusing on catastrophic injury and death cases as well as complex mass tort and dangerous drug cases, Mr. Emison often deals with automotive defects, automobile crashes, railroad crossing accidents (train accidents), trucking accidents, dangerous and defective drugs, defective medical devices.