What constitutional rights would you be willing to give up for the pleasure of using an iPhone?
The Supreme Court of the United States is set to consider limits on class-action lawsuits when hit hears arguments in AT&T Mobility v. Concepcion today. According to the Philadelphia Inquirer, the case first arose over a $30.22 dispute could have a massive impact on consumers and their access to the courts.
This issue before the courts involves a clause stuck into AT&T's contract that requires arbitration (called adhesion arbitration clauses because there is no opportunity for consumers to bargain for or against the clause) in which the consumer is not permitted to have their day in court and instead bans both class-wide arbitrations and class-action lawsuits. The Court is asked to decide whether the Federal Arbitration Act preempts state laws allowing consumers to band together in class action litigation.
Numerous consumer groups — including Legal Aid Society of the District of Columbia, AARP, the Center for Responsible Lending and the Consumer Federation of America — have come out in support of the Concepcions and full access to the courts.
The concern on the part of consumer groups is that the court will reach beyond the specific facts of the case and issue a sweeping decision that will effectively bar all class actions by consumers, employees, victims of civil-rights violations – anyone covered by mandatory arbitration clauses.
The right to trial by jury and access to the Courts is guaranteed under the 7th Amendment to the US Constitution.
AT&T – and thousands of other corporations – attempt to require you to give up a fundamental constitutional right all for the benefit of paying them money. What constitutional rights would you be willing to give up in order to use a cell phone?
What about the right to vote? The right to keep and bear arms? The right to religious freedom? Freedom of th press? Due Process? Would you give up any of these fundamental constitutional rights in order to use AT&T's (sometimes poor) cell phone service? Would you give them up to watch cable TV? To board an airplane? To get medical treatment?
Why should companies – or anyone for that matter – be allowed to contract around the constitution? The AT&T case is much bigger than companies vs. class-action lawyers. This case will set the stage for the Supreme Court to stand firm and protect our constitutional liberties or open the door to further constitutional erosion. Let's hope the Justices do the right thing.
[For the counter-argument, check out Ted at POL]
Update: 3:09 PM CST:
Walter at Overlawyered framed the issue this way: "Argument today in important Supreme Court case, AT&T Mobility v. Concepcion: will courts respect freedom of contract in consumer arbitration context, or yield Litigation Lobby the monopoly it seeks over dispute resolution?"
Bill commented as follows:
Describing the arbitration requirement imposed by a huge cell phone company as "freedom of contract" is disingenuous. There is no negotiation between the contracting parties and there are no competing companies offering similar services without mandatory arbitration. De facto, without laws protecting consumers' access to the courts, companies can all but exempt themselves from responsability for their actions toward their customers.
Bill's take is correct. The Supreme Court will not dispose of the freedom to contract and the "Litigation Lobby" does not have a monopoly on dispute resolution. Class members are free to opt-out of class action litigation. If corporations really are offering a better deal for consumers than they can otherwise get from class action litigation, consumers are free to opt-out and enter into an arm's length (not forced or coerced) alternative agreement, including arbitration.
Update: November 10, 10:30 AM CST:
The transcript of the oral argument is now available and can be viewed here.
Update: November 10, 5:00 PM CST:
[Post-Argument coverage of AT&T v. Concepcion via Consumer Law & Policy Blog at Public Citizen.]
(c) Copyright 2010 Brett A. Emison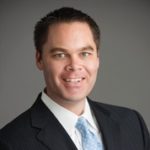 Brett Emison is currently a partner at Langdon & Emison, a firm dedicated to helping injured victims across the country from their primary office near Kansas City. Mainly focusing on catastrophic injury and death cases as well as complex mass tort and dangerous drug cases, Mr. Emison often deals with automotive defects, automobile crashes, railroad crossing accidents (train accidents), trucking accidents, dangerous and defective drugs, defective medical devices.