Christmas is just around the corner. But how are parents to know if the toys Santa brought for their children were made by Santa's elves under strict quality controls or outsourced to Chinese sweatshops and coated with lead, cadmium, asbestos, or other toxic substances?
As reported by The Washington Post and Bloomberg, the nation's consumer product safety watchdog – the Consumer Product Safety Commission – is embroiled in nasty partisan battle over the government's role in overseeing consumer product safety.
With the Consumer Product Safety Commission split along party lines, the partisan paralysis that has crippled Washington's ability to balance its budget and fix the economy now threatens to spread to the more prosaic business of government: assuring that roughly 15,000 products are reasonably safe to use.
According to the report, Democrats blame the GOP for putting business profits ahead of safety while Republicans accuse Democrats of rushing through regulations without considering whether safety benefits outweigh the costs.
In 2008, the CPSC was strengthened following high-profile recalls of lead-contaminated toys and the commission enacted strict new rules on consumer product safety. But the commissioners fought – often bitterly and personally – regarding the proposed rule making.
Democratic commissioners have pushed for increased safety measures, including a consumer complaints database for the public to identify dangerous products, prohibition of drop-side cribs that were linked to at least 32 infant deaths, and further reduction in lead levels for children's products. Republicans on the commission rejected these safety measures as unfairly impacting corporate profits because the measures would increase manufacturing costs or leave retailers with prohibited products they could no longer sell.
These commissioners need to wake up and reexamine their charge. They are charged with protecting consumer safety. They are not to be puppets for industry or corporations. They are to be watchdogs for safety. Instead of siding with Chinese manufacturers, they should side with safety. If not, Christmas might end up looking like this:
Read More:
(c) Copyright 2011 Brett A. Emison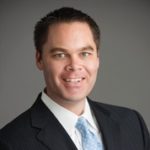 Brett Emison is currently a partner at Langdon & Emison, a firm dedicated to helping injured victims across the country from their primary office near Kansas City. Mainly focusing on catastrophic injury and death cases as well as complex mass tort and dangerous drug cases, Mr. Emison often deals with automotive defects, automobile crashes, railroad crossing accidents (train accidents), trucking accidents, dangerous and defective drugs, defective medical devices.