Image Source: The Sporting News
Our firm has a national practice.  We handle and try cases across the country.  We've tried cases from the East Coast (Vermont, Maryland, Florida) to the West Coast (California, Washington) and most places in between.  We've even settled a couple cases in Hawaii.  But our home office is in the greater Kansas City area in Missouri.  And that means I'm a Chiefs fan.
If you follow the NFL at all, you probably already know that the Chiefs had a historic meltdown in their playoff game against the Indianapolis Colts.  Only one other team in NFL history has given up a larger lead in a playoff game.  The Chiefs were up 4 touchdowns at one point and lead 31-10 at halftime.  They lost 45-44.
This is typical – some might even say expected – for the Chiefs.  Can you guess the starting quarterback and running back for the last playoff-winning Chiefs team?  Try Joe Montana and Marcus Allen.  Yes.  It was that long ago.  Going on 20 years now.  I was a junior in high school when the Chiefs last won a playoff game.
That 20-year span included heart-breaking losses that Lin Elliott missing 3 field-goals against the Colts (1996) in a 10-7 loss; John Elway's 4th quarter come back in a 14-10 loss to the Broncos (1998); and a defense that failed to force a single punt against Indy in a 38-31 loss (2004).
Heartache and frustration for any Chiefs fan.
But attorneys who represent injured plaintiffs will tell you to keep it in perspective.  It's just a game.
We see people fighting the battles of their lives every day.  We represent families who have lost loved ones and clients who have been paralyzed or burned or broken.  They face uncertainty, pain, rehabilitation, counseling, medical bills, financial struggles, family struggles, and more.  And they often have the world's largest corporations and dozens of politicians (see here and here) and outright strangers (see here) fighting against them.
I'm sad and frustrated (and, yes, ticked off) the Chiefs lost in such a brutal way.  But I'm thankful it's just a game.  I am thankful for the blessings on my family and me and I'm grateful to be able to help those with real struggles in real battles.
Read More:
© Copyright 2014 Brett A. Emison
Follow @BrettEmison on Twitter.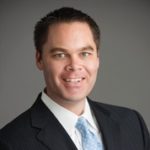 Brett Emison is currently a partner at Langdon & Emison, a firm dedicated to helping injured victims across the country from their primary office near Kansas City. Mainly focusing on catastrophic injury and death cases as well as complex mass tort and dangerous drug cases, Mr. Emison often deals with automotive defects, automobile crashes, railroad crossing accidents (train accidents), trucking accidents, dangerous and defective drugs, defective medical devices.