"It makes me very angry – they didn't do their jobs.  I am surprised that it wasn't investigated and also surprised that GM would allow faulty cars out on the road.  They knew there was a problem, and they didn't do anything about it."
Margie Beskau's daughter, Amy, died in a crash during the spring of 2007 fall of 2006.  It turned out that General Motors knew of a defect in more than a million of its vehicles that can cause the ignition switch to shut down the vehicle's engine, electrical systems, and disable the vehicle's air bags.  Amy's death is one of at least 13 believed to be linked to the problem.
What is startling is that GM knew it had a problem as early as 2004 – just after the Chevy Cobalt replaced the Cavelier.  It took a decade and more than a dozen deaths for GM to finally issue a recall of the affected vehicles.
2001 – NYT reports on 3/12/14 that GM knew of problem in 2001 – three years earlier than GM previously disclosed
2004 – First reports of engines shutting down in 2005 Chevrolet Cobalt vehicles
May 2005 – GM engineer proposes a fix, but is rejected
July 29, 2005 – Amber Marie Rose dies after air bag in 2005 Cobalt failed to deploy – the first death tied to the defective ignition switch
December 2005 – GM issues a service bulletin to dealers, but does not issue a recall
March 2007 – Safety regulators tell GM about the Rose fatality, but do not open a formal investigation
April 2007 – Investigator suggests that fatal Wisconsin crash unrelated to ignition problem; no investigation opened
End 2007 – GM now tracking the problem; learns of 4 additional crashes
Summer 2010 – Cobalt is discontinued
Late 2013 – GM has learned of at least 31 ignition switch crashes resulting in 13 deaths
February 2014 – GM recalls 619,000 vehicles, before ultimately expanding to recall nearly 1.4 million cars
According to the Times article, even GM has had trouble mustering much of a defense of its action.  In fact, it's apologized twice.
"The chronology shows that the process employed to examine this phenomenon was not as robust as it should have been," Alan Batey, GM's North American president, said in a statement on Tuesday.  "We are deeply sorry and we are working to address this issue as quickly as we can."

– Christopher Jensen, In General Motors Recalls, Inaction and Trail of Fatal Crashes
The delayed recall is also an embarrassing failure for federal safety regulators who investigated two Cobalt crashes, but failed open a broader investigation.  Though aware of the possibility of defect, Federal safety regulators met with GM and, despite red flags, never opened a formal investigation into the defect.
"It was a complete failure of the system," said Clarence Ditlow, executive director of the Center for Auto Safety, a nonprofit consumer advocacy group.  "They got away with it because NHTSA never opened an investigation."
Though both GM and the regulators overseeing the company failed to remedy the problem, trial lawyers were pushing for a remedy.  GM noted that throughout its timeline of the defect, lawsuits against it alleged crashes and injuries were caused by the defective ignition switch.
These same federal regulators are now investigating whether GM should have acted more quickly in recalling the vehicles.  A manufacturer must institute a recall once it is aware of a safety problem or face fines up to $35 million.
© Copyright 2014 Brett A. Emison
Follow @BrettEmison on Twitter.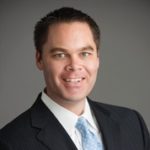 Brett Emison is currently a partner at Langdon & Emison, a firm dedicated to helping injured victims across the country from their primary office near Kansas City. Mainly focusing on catastrophic injury and death cases as well as complex mass tort and dangerous drug cases, Mr. Emison often deals with automotive defects, automobile crashes, railroad crossing accidents (train accidents), trucking accidents, dangerous and defective drugs, defective medical devices.