I've written a lot about Toyota's sudden acceleration problem – dating back to 2009 and documenting how Toyota denied its sudden acceleration problem for more than 5 years before finally recalling more than 10 million vehicles after several needless injuries and deaths.
I've also written about NHTSA closing its investigation, but how NHTSA's actual reports did not support Secretary LaHood's pronouncement that "the verdict is in. There is no electronic-based cause for unintended high-speed acceleration in Toyotas."
In fact, the NHTSA and NASA reports were filled with pages like this one:
Now, the consumer safety organization, Safety Research & Strategies, has identified an electronic cause of Toyota sudden acceleration actually documented by NHTSA scientists, but not disclosed by NHTSA. Safety Research & Strategies has filed suit against the agency under open records laws to find out what NHTSA has been hiding.
Government Officials Video Electronic Unintended Acceleration in Toyota: NHTSA Hides Information, SRS Sues Agency for Records
The lawsuit was prompted by reports of a Toyota sudden acceleration event in a Prius owned by Joseph McClelland, who works as Director of the Office of Electric Reliability for the Federal Energy Regulatory Commission in Washington, DC. Mr. McClelland's Prius experienced several sudden acceleration events on May 5, 2011 in which the Prius accelerated on its own. McClelland reported the events to NHTSA who later sent out two engineers to attempt to document the sudden acceleration problem.
The NHTSA engineers arrived skeptical, reportedly telling Mr. McClelland that Toyota sudden acceleration problem had been traced to incorrect floor mat placement, stuck pedals, or operator error and so the engineers initially proceeded on that basis. However, when retracing his previous route with the NHTSA engineers in the Prius, the car had multiple SUA (sudden unintended acceleration) events in the exact same way as before.
The NHTSA engineers were able to document these SUA events with video and data recording. After returning to Mr. McClelland's garage, the engineers were able to again replicate the sudden acceleration events and not only obtained video of the event, but had diagnostic computer equipment attached to the vehicle to document electrical outputs.
McClelland said the NHTSA engineers were "excited" about their find and said capturing this information in real time could be important to putting the pieces together regarding Toyota's sudden acceleration problem. During the testing, one NHTSA engineer showed McClelland a data read out that showed gas pedal voltage at zero (meaning no throttle input from the pedal), but the computer was calling for more than twice the idle speed from the engine and increasing.
Despite this information, NHTSA did not obtain McClelland's Toyota Prius for further evaluation and failed to include its data from McClelland's Prius in NHTSA's reporting and conclusions on Toyota sudden acceleration. This document incident patently disproves Secretary LaHood's assertion that "there is no electronic-based cause for unintended high-speed acceleration in Toyotas."
Since making that statement, Secretary LaHood has been on the defensive, lashing out at safety advocates for questioning his statement:
[LaHood] singled out Clarence Ditlow, head of the Center of Auto Safety, who noted the government tested just nine vehicles. He noted that shortly after the reports from the National Highway Traffic Safety Administration and NASA were release yesterday, Ditlow has been quoted as criticizing him.

"(Ditlow) says they were looking for a needle in a haystack. He didn't even read the report," LaHood said.

– From the Detroit News
Well, I did read the reports. I saw what the Toyota sudden acceleration reports said. I also saw what the Toyota sudden acceleration reports did not say. Others did too. Safety Research & Strategies read the acceleration reports.
If Secretary LaHood had actually read the reports, he would have seen that NASA scientists who actually wrote the report were much more guarded about what they said, noting:
"Our detailed study can't say its impossible [as LaHood said]…." "Due to system complexity… and the many possible electronic software and hardware systems interactions, it is not realistic to prove that the ETCSi cannot cause UAs…. Therefore, absence of proof that the ETCSi caused a UA does not vindicate the system."
LaHood would have also seen:
"Our detailed study can't say [electronic causes of sudden acceleration is] impossible…."
"[I]t is not realistic to prove that the ETCSi cannot cause UA [unintended acceleration]…."
"[A]bsence of proof that ETCSi caused UA does not vindicate the system."
"Vehicles that are operated with an active pedal sensor fault, either within the MIL on or off, may be susceptible to the effects of second faults, leading to possible unintended accelerations."
Failures that mimic valid accelerator pedal signals can be induced to produce large throttle openings.
"[C]ertain resistive faults can result from the presence of tin whiskers within the accelerator pedal position sensor."
Failure mode when combined with driver input can cause the throttle to jump 15 degrees in certain conditions and may not generate an error code to document or trace the error.
According to safety expert, Sean Kane, "NHTSA continues to brush aside incidents and data that don't fit their narrative. We have seen the agency ignore data, deliberately mischaracterize data and hide data. This is unacceptable behavior for a 'data-driven' safety and public health agency."
So, what did NHTSA really know and when did it know it. More importantly, though, is why was NHTSA keeping this a secret?
[More on Toyota]
[More on Sudden Acceleration]
Read More:
(c) Copyright 2012 Brett A. Emison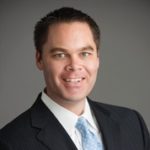 Brett Emison is currently a partner at Langdon & Emison, a firm dedicated to helping injured victims across the country from their primary office near Kansas City. Mainly focusing on catastrophic injury and death cases as well as complex mass tort and dangerous drug cases, Mr. Emison often deals with automotive defects, automobile crashes, railroad crossing accidents (train accidents), trucking accidents, dangerous and defective drugs, defective medical devices.