NHTSA – the National Highway Traffic Safety Administration – is the federal agency charged with regulating car makers and describes its mission as "Save lives, prevent injuries, reduce vehicle-related crashes."  However, the agency has come under fire for not living up to its mission statement.  The most recent example involves the recent GM recall of more than a million Chevy Cobalt vehicles due to dangerous air bag failures.
It turns out that NHTSA received more than 260 complaints about GM vehicles that suddenly turned off while being driven.  This defect shuts down power steering, power braking… and air bags while the vehicle remains in motion, even at highway speed.
The problem: NHTSA declined to investigate.  Instead of investigating the defect, NHTSA responded with form letters.
Many of the complaints detailed frightening scenes in which moving cars suddenly stalled at high speeds, on highways, in the middle of city traffic, and while crossing railroad tracks.  A number of the complaints  warned of catastrophic consequences if something was not done.

– Auto Regulators Dismissed Defect Tied to 13 Deaths [The New York Times]
GM knew about the problem before it began selling the 2005 Cobalt, but brough the vehicle to market anyway.
This defect has been linked to at least 13 deaths and finally led to GM recalling more than 1.6 million vehicles.
Recalled models include:
2005-2007 Chevrolet Cobalt
2007 Pontiac G5
2003-2007 Saturn Ion
2006-2007 Chevrolet HHR
2006-2007 Pontiac Solstice
2007 Saturn Sky
Not The First Time
This isn't NHTSA first safety failure.  The agency has come under fire before for failing to recognize a pattern of consumer complaints or failing to rectify an issue before it becomes widespread.
NHTSA failed to detect the surge of on-road rollovers in Ford Explorer vehicles with Firestone Tires [the Ford/Firestone defect].
NHTSA failed to identify sudden unintended acceleration problems in Toyota vehicles until a California highway patrol officer and his family members were killed, leading to a recall of more than 10 million vehicles.
Importance of 7th Amendment Remedies
A 2000 law – the Tread Act – was designed to help NHTSA identify defects.  It requires automakers to report to NHTSA any claims received blaming auto defects for serious injuries or death.  This law was used to punish Toyota for failing to report sudden acceleration problems across many of its vehicle lines.
But now, questions are being raised about NHTSA's own timeliness.
The ability to spot trends is a huge issue, and NHTSA has not got it under control by any means.

– Joan Claybrook, former NHTSA Administrator via NTY
When the federal safety regulators are either unwilling or unable to do their job, it is the 7th Amendment right to trial by jury that holds companies accountable.
GM knew about the defect.  NHTSA knew about the defect.  Neither took action to correct the problem for nearly a decade.  It wasn't until GM was forced to face litigation under the 7th Amendment that it was finally held accountable and compelled to recall these defective vehicles.
Civil litigation is a window into what companies are really up to – the longstanding knowledge of problems they would rather ignore, and the reluctance to fess up and correct them.  In this case… GM's internal records show that the decision to take the Cobalt to market, despite the ignition switch problem, was just a cost thing – and it cost at least six people their lives.
"The chief engineer who discovered the problem, he just whitewashed it.  We can't fit it in time, so  it will have to remain in the car when we begin selling them later this year," [attorney Lance] Cooper says.  "It's bone-chilling.  They recognized the defect.  If they just would have fixed it, I have no doubt that Brooke Melton would be alive today."
"I'm a conservative trial lawyer and I am conservative in my beliefs that the federal government often doesn't do a good job, and you need the private market – in the case, the jury system that allows individuals to investigate and hold GM accountable."
– Why Civil Litigation Matters to Safety: GM Edition [Safety Research & Strategies]
NHTSA Finally Acts
NHTSA – finally – has begun acting on the GM ignition problem… but only after civil litigation exposed the problems and private sector investigators publicized the issue.
Last week, NHTSA issued a remarkable 27-page special order requiring GM to answer 107 questions about the ignition defect.  Let's hope NHTSA remains committed to getting answers about this problem.
Read More:
© Copyright 2014 Brett A. Emison
Follow @BrettEmison on Twitter.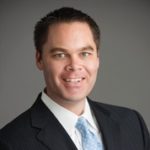 Brett Emison is currently a partner at Langdon & Emison, a firm dedicated to helping injured victims across the country from their primary office near Kansas City. Mainly focusing on catastrophic injury and death cases as well as complex mass tort and dangerous drug cases, Mr. Emison often deals with automotive defects, automobile crashes, railroad crossing accidents (train accidents), trucking accidents, dangerous and defective drugs, defective medical devices.