KSDK 5 in St. Louis reported that Missouri is taking a hard line stance against Trinity guardrails that have been linked to injuries and deaths across the country, including at least one death in Missouri.
Guardrails are equipped with end terminals that are supposed to absorb a direct impact by a vehicle and move down the rail and divert dangerous metal away from the vehicle.  However, after Trinity removed 20% (1 inch out of 5 inches) of metal from its end terminals in order to save $50,000 per year, the guardrails have failed in accidents across the country and allowed the metal rail to pierce through vehicles like a spear.
Click the image to watch the report
The family of Brad Abeln has alleged that the defective design is what killed Abeln after a accident near Kansas City, Missouri.
"The injuries from the guardrail puncturing and projecting through the door resulted in his death," Kent Emison, lawyer for Abeln's family said.
Missouri commissioned a study of Trinity guardrails in conjunction with The Safety Institute.  The study found that Trinity guardrail systems failed 3 times more than other systems and resulted in injuries twice as often.
After review the results of the study, the Missouri DOT said, "We are immediately stopping the further use of this product on Missouri's highway system by taking it off our approved products list, removing from projects currently under construction and prohibiting its use on any future products."
Langdon & Emison represents clients in a number of cases across the country involving defective Trinity guardrails.  Contact our office for a free evaluation of your case.
Read More:
© Copyright 2014 Brett A. Emison
Follow @BrettEmison on Twitter.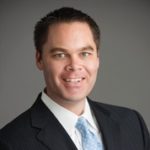 Brett Emison is currently a partner at Langdon & Emison, a firm dedicated to helping injured victims across the country from their primary office near Kansas City. Mainly focusing on catastrophic injury and death cases as well as complex mass tort and dangerous drug cases, Mr. Emison often deals with automotive defects, automobile crashes, railroad crossing accidents (train accidents), trucking accidents, dangerous and defective drugs, defective medical devices.