Lisa Parker at NBC News Chicago featured a story last night on a little known danger affecting children across the country: collapsing front car seats (seat back failures). In even minor traffic accidents, the front seat back can collapse and permit the front seat occupant to fall back wards and into children (or adult passengers) sitting in the rear seat.
"The front seat occupant becomes the missile that goes back and hits the … child in the head", explained the Georges' attorney, Bob Langdon.
Aaliyah George suffered a severe brain injury when her family's 1997 Plymouth Neon was rear-ended by a car traveling less than 30 miles per hour. The driver's seat back collapsed and permitted Aaliyah's grandmother to fall backward and strike Aaliyah's head, causing the brain injury.
Scores of children have suffered injuries similar to Aaliyah George's because the front driver's or passenger's seat collapses…, sending the driver or passenger careening into the child seated behind them, Langdon said.

"We're seeing severe injuries to the frontal lobes of the brain and it's just devastating to these young children. [They're] brain-damaged for life," Langdon said.
No Safety Standards
There are no safety standards that address what can happen to the passengers who sit behind the driver and front passenger seats if those seats fail during an accident. Seating expert, Lou D'Aulerio said, "Either the seat or the body, the head, or both are going to smack into whoever is sitting behind them. Most of the time, these days, that's going to be a child."
While there are no standards protecting rear seat occupants, FMVSS 207 does govern seat back strength — however, that safety standard went into effect in 1968. D'Aulerio has testified that the current safety standard is weak and outdated and has performed testing that shows a lawn chair and a seat made of cardboard will pass the standard.
The George family sued Johnson Controls – the company that made the car seat for Chrysler. Aaliyah's family contended that the JCI seat was defective and unreasonably dangerous and had the propensity to fail and collapse back wards during crashes. The Platte County, Missouri jury agreed, awarding Aaliyah and her family an $8 million verdict in this seat back failure case.
[More information on seat back failure dangers]
(c) Copyright 2010 Brett A. Emison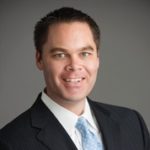 Brett Emison is currently a partner at Langdon & Emison, a firm dedicated to helping injured victims across the country from their primary office near Kansas City. Mainly focusing on catastrophic injury and death cases as well as complex mass tort and dangerous drug cases, Mr. Emison often deals with automotive defects, automobile crashes, railroad crossing accidents (train accidents), trucking accidents, dangerous and defective drugs, defective medical devices.