News outlets in Atlanta have reported that a man was killed in North Fulton County in Johns Creek when an RV apparently exploded and burned. Details are still sketchy, but authorities have reported that a body was found in a burning recreational vehicle behind a home of Forrest Lake Drive in Johns Creek.
You can view CBS Atlanta's video coverage of the RV fire here. CBS Atlanta reported that investigators believe a leaking propane tank caused the explosion and fire.
From WSBTV:
JOHNS CREEK, Ga. — A body was found in a burning RV in North Fulton County Wednesday, and now arson investigators are trying to determine what sparked the blaze.

The fire happened shortly after 1 a.m. behind a home on Forrest Lake Drive in Johns Creek.

Channel 2 Action News reporter Darryn Moore spoke with Johns Creek Fire Marshal Chad McGiboney about the investigation. Officials said they haven't determined whether the fire was an accident or if there's more to it.

"We're not sure how the victim became trapped inside. Neighbors reported hearing an explosion," said McGiboney.

McGiboney said a propane tank was connected to the RV, but investigators aren't sure if it was being used at the time of the fire.

The fire did not spread to the adjacent home.

The victim's name has not been released.
Our thoughts and prayers go out to the family and friends of the man killed in this tragic fire.
I have seen far too many propane explosions in RVs. In one instance, the RV manufacturer did not have any design drawings or blueprints for the routing of copper tubing from the on board propane tank to the RV's cooking stove. To make things worse, the RV manufacturer never even checked the copper tubing for kinks, breaks or other damage. The RV in that instances was rushed through production with no blue prints or drawings for critical propane components, and with no testing or inspection of the propane lines at all.
During the hurried production, the copper tubing from the propane tank to the cooking stove was kinked and broken open allowing propane to escape. The leaking propane ignited and exploded, killing our client.
If the RV manufacturer had bothered to inspect the copper tubing it had installed, this is what it would have found:
No one should burn to death in an RV fire because of preventable defects like this one.
Unfortunately, most people are not aware of the many dangers posed by aftermarket vehicles, like RVs, ambulances, limousines and handicapped-accessible vehicles.
Most cars and trucks on the road are "original equipment" (OEM) vehicles — meaning they were designed, manufactured, tested and sold by a major automaker (GM, Ford, Toyota, Chrysler, etc.) and unaltered. However, there are thousands of vehicles on the road that have been modified before put into use. Examples of modified vehicles include:
Conversion Vans
Recreational Vehicles (RV's)
Ambulances
Limousines
Handicapped Accessible or Mobility Vehicles
Certain Off-Road Vehicles
Mobile Lifts
Mobile Cranes
Unlike the OEM manufacturers, aftermarket vehicle manufacturers may not be required to comply with the Federal Motor Vehicle Safety Standards (FMVSS).
Learn more about safety-related issues and become a fan of Langdon & Emison on Facebook.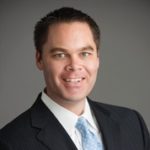 Brett Emison is currently a partner at Langdon & Emison, a firm dedicated to helping injured victims across the country from their primary office near Kansas City. Mainly focusing on catastrophic injury and death cases as well as complex mass tort and dangerous drug cases, Mr. Emison often deals with automotive defects, automobile crashes, railroad crossing accidents (train accidents), trucking accidents, dangerous and defective drugs, defective medical devices.