Fox News reported today that high end stroller manufacturer, Maclaren, will recall 1 million umbrella strollers over a dangerous safety defect. The recall includes strollers sold over the last decade after several reports of children placing their finger in the stroller's hinge mechanism, resulting in a number of fingertip amputations.
High-end stroller maker Maclaren, in cooperation with the U.S. Consumer Product Safety Commission, is voluntarily recalling about 1 million umbrella strollers sold in the United States since 1999.

The move comes after 15 reports of children placing their finger in the stroller's hinge mechanism, resulting in 12 reports of fingertip amputations in the United States. The agency said consumers should stop using recalled products immediately unless otherwise instructed.

The affected models included Volo, Triumph, Quest Sport, Quest Mod, Techno XT, TechnoXLR, Twin Triumph, Twin Techno and Easy Traveller.

Prices for the strollers ranged from $100 to $360. The strollers were manufactured in China and distributed by Maclaren USA Inc of South Norwalk, Conn.

Maclaren, which dubs itself as "a premier British parenting lifestyle company that produces the world's most safe, durable, innovative and stylish baby buggies and strollers," is planning to provide a free kit to cover the stroller's hinge mechanism.

In a press release, the company said: "Safety is our first priority and through this voluntary effort we urge consumers to contact us immediately to obtain the kit which consists of hinge covers designed specifically to fit all Maclaren strollers."
Defective products are not limited to vehicles, drugs or medical devices. Defective products can arise anywhere and are particularly troubling when the defect involves children. According to the FoxNews report, it took Maclaren a decade to recall these dangerous products and Maclaren did so only after at least 12 children lost fingers because of Maclaren's dangerous design.
Safety regulators and the public need to do more to hold companies accountable when they design dangerous products — especially when those dangerous or defective products harm children.
You can learn more about product dangers at our web site.
Learn more and become a fan of Langdon & Emison on Facebook.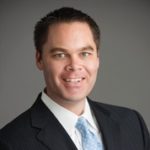 Brett Emison is currently a partner at Langdon & Emison, a firm dedicated to helping injured victims across the country from their primary office near Kansas City. Mainly focusing on catastrophic injury and death cases as well as complex mass tort and dangerous drug cases, Mr. Emison often deals with automotive defects, automobile crashes, railroad crossing accidents (train accidents), trucking accidents, dangerous and defective drugs, defective medical devices.