The Los Angeles Times published a story late yesterday asserting that plaintiffs with Toyota acceleration lawsuits have changed strategy and are now focusing on Toyota's failure to incorporate brake override systems.
In a tactical shift, lawyers suing Toyota Motor Corp. over sudden acceleration are building their cases around the automaker's resistance to installing a brake override system that they claim would have prevented deaths and injuries.
What the LA Times got right: Failure to incorporate brake override systems is a fundamental flaw in the Toyota designs that would have prevented all acknowledged sources of sudden acceleration and/or unintended acceleration: floor mat interference and "sticky" throttle pedals. Brake override systems also would have prevented sudden acceleration caused by electronic faults in Toyota's throttle design.
What the LA Times got wrong: That this is new information or a strategic shift. Since the beginning of the sudden acceleration crisis, there have been three identified defects that cause sudden or unintended acceleration in Toyota vehicles:
(1) Floor mat interference — a defect that has been acknowledged by Toyota (Toyota recalled 3.8 million vehicles due to potential floor mat interference with the throttle).
(2) "Sticky" throttle pedals that do not return quickly to idle — a defect that has been acknowledge by Toyota (Toyota recalled millions of vehicle because of "sticky" pedals in the US and Europe).
(3) Electronic glitches and/or electromagnetic interference — a defect that has been identified by automotive and electrical engineers, but is disputed by Toyota.
While there are multiple defects and sources causing Toyota's sudden acceleration, safety experts, automotive engineers and, yes, even plaintiff's attorneys have been in agreement since the beginning that brake override systems (sometimes called "smart brake" technology) would have prevented acceleration crashes resulting from all identified defects causing Toyota sudden/unintended acceleration.
In fact, back in November 2009, I wrote that Toyota should have installed brake override systems on all of its vehicles:
Why has it taken Toyota so long to install a failsafe braking system when other manufacturers have been doing it for years? Now that Toyota is finally getting with the program, why are only some Toyota vehicles getting the fail safe "smart brake" system while others are not? Do the drivers of different Toyota vehicles deserve different levels of safety?
In January 2010, I documented that Toyota could have installed brake override systems for less than $1.00 per vehicle:
According to USA Today, "smart brake" technology has been around for more than a decade, are effective, and would cost less than a dollar per vehicle to design and install.

***

Other manufacturers have provided the "smart brake" system for years. This system overrides the throttle input when the brake is applied and makes sure that the car is able to stop. Toyota refused to provide this critical safety feature for years despite the ongoing sudden acceleration problems.
I addressed brake overrides again in response to Ted at POL in July 2010:
(9) The bottom line is that people are dying when they shouldn't. Toyota could have prevented the fast majority of these deaths – whether from floor mats, sticky pedals, electronics or even driver error – by installing a simple, cheap brake override system that has been in use by other car companies for more than a decade. It would have costs less than $1 per vehicle. Toyota didn't do it.
In fact, I've talked about "smart brake" technology, brake override systems, and other brake issues dozens of times since covering the Toyota sudden acceleration recalls.
Others have covered the brake override issue as well:
With a new brake override system that puts the engine at idle if the computer detects that the driver is applying the brakes but the car isn't slowing. That way, no matter the cause of the unintended acceleration, the car won't drag itself forward.
This week, Transportation Secretary Ray LaHood addressed a Senate Commerce Committee hearing trying to determine how the government can do a better job identifying safety risks in cars. "We're looking at the possibility of recommending the brake override system in all newly manufactured automobiles," LaHood said.



Already in place in many vehicles, the "smart pedal" system is essentially a programming alteration in which a car's computer instructs the vehicle to give preference to the brake pedal in the event of unwanted acceleration or the simultaneous depressing of the accelerator and brake pedals.
While I applaud the LA Times for focusing on the critical defect of Toyota's failure to include brake override systems for less than $1.00 per vehicle, the focus on this defect is neither new nor does it represent some sort of strategic shift.
[More on Toyota sudden acceleration]
[More on Toyota]
(c) Copyright 2011 Brett A . Emison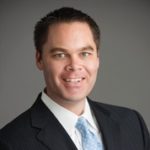 Brett Emison is currently a partner at Langdon & Emison, a firm dedicated to helping injured victims across the country from their primary office near Kansas City. Mainly focusing on catastrophic injury and death cases as well as complex mass tort and dangerous drug cases, Mr. Emison often deals with automotive defects, automobile crashes, railroad crossing accidents (train accidents), trucking accidents, dangerous and defective drugs, defective medical devices.