Langdon & Emison founding partner, Kent Emison, was interviewed again last night for an investigative news report on the dangers of the Trinity ET-Plus guardrail end terminal.  Kent has been interviewed a number of times already, including an interview with Brian Ross for ABC's 20/20 news program.  Last night, Kent spoke with CBS affiliate KCTV 5 in Kansas City about the dangers of Trinity guardrails.
Kent Emison – Interviewed for Special Report on Trinity ET-Plus Guardrails
More than 30 states have now banned the Trinity ET-Plus guardrail end terminal (sometimes called an "end cap").  Studies have shown the ET-Plus is nearly 4 times more likely to be involved in a fatal crash than its predecessor design, the Trinity ET-2000.
What's the Problem with Trinity ET-Plus Guardrails?
Guardrail end terminals are supposed to absorb the brunt of an impact and turn the rail itself away from the striking vehicle like a ribbon.  However, in 2005, Trinity secretly began to work on modifications to its ET-Plus, which reduced the width of the guide rail/feeder chute from 5-inches to 4-inches (a 20% reduction).  Trinity made these design changes with no notice to the FHWA or any state governments that purchased the ET-Plus.
These critical changes interfered with the proper deformation of the guardrail.  The ET-Plus's altered design causes the rail to fold back, turning the rail into a spear that will slice right through a car or truck.
Why the change?  Money.  Trinity said it saved about $2.00 per end terminal, resulting in $50,000 in savings per year.
Trinity Internal Email
A Deadly Defect
Trinity's design change has proven deadly.  A recent study by the University of Alabama-Birmingham in conjunction with The Safety Institute and the Missouri Highway and Transportation Commission found the ET-Plus performed more poorly than other guardrail end terminals.  The UAB study looked at 8 years of data in Missouri and Ohio involving five different end terminal designs.  The study concluded that the Trinity ET-Plus "placed motorists at a higher risk of both serious injury and death relative to its predecessor, the ET-2000."
Trinity Guardrail Lawsuits
There have been numerous lawsuits filed across the country against Trinity due to injuries and deaths involving the ET-Plus end terminal.  Langdon & Emison represents a number of clients across the country in cases involving defective Trinity guardrails.  As states continue to evaluate the guardrail's performance and new information is learned about Trinity's fraud, more lawsuits will follow.
Learn More:
© Copyright 2014 Brett A. Emison
Follow @BrettEmison on Twitter.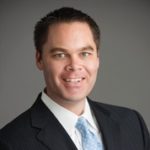 Brett Emison is currently a partner at Langdon & Emison, a firm dedicated to helping injured victims across the country from their primary office near Kansas City. Mainly focusing on catastrophic injury and death cases as well as complex mass tort and dangerous drug cases, Mr. Emison often deals with automotive defects, automobile crashes, railroad crossing accidents (train accidents), trucking accidents, dangerous and defective drugs, defective medical devices.