Once famous for household reliability and safety with stable products like Band-Aids and J & J "No More Tears" Baby Shampoo, multiple recalls in the last fifteen months may have knocked J & J from its family-friendly pedestal. And the underlying problems have given many pause in trusting these products.
Many of the company's woes stem from continued bad practices at its McNeil Consumer Healthcare unit plant in Fort Washington, PA. This one plant was responsible for the recall of millions of bottles of such household names as Tylenol, Motrin, St. Joseph's Aspirin, Benadryl, Zyrtec, and Rolaids. J & J finally closed the plant in April of 2010. It has since reopened under FDA supervision for the next five years with threats of heavy fines if the agency is not satisfied with the company's progress.
A detailed report in Bloomberg Businessweek cites: On May 4, the FDA released an inspection report saying that in the year prior to the shutdown, the company had failed to take action despite 46 complaints of foreign materials and black specks in the products. Inspectors had found raw materials contaminated with bacteria at Fort Washington, a "large exposed hole" in a laboratory ceiling, and equipment filled with dust and debris. At the May 27 congressional hearing on McNeil's problems, U.S. Representative Darrell Issa (R-Calif.) called the lapses "a moral outrage" allowed by "a culture of neglect and irresponsibility to taint the medicines that parents and physicians trust to help children get well."
But despite PR attempts to say that only one division is faulty, J & J woes go far beyond McNeil. Many patients have been forced into litigation over the problems of one of J & J products, the DePuy ASR XL artificial hips. Case after case describes patients in pain and immobilized by joint dislocations, infections, and bone fractures. Their claims are backed by surgeons who say metal debris from the hips, made from a cobalt-and-chromium alloy, causes tissue death around the joint and may increase the amount of metal ions in the bloodstream to harmful levels.
"There's so much metal, it's toxic to the tissues," says Dr. William Jiranek, a professor at Virginia Commonwealth University School of Medicine in Richmond and an orthopedic surgeon who has removed ASR hips.
These problems have caused J & J to recall the hips, though Johnson & Johnson still refuses to admit any wrongdoing. But think of this – recalling bottles of medication is one thing, what does it take to recall a surgically implanted hip? Those who have had to have the defective hips replaced cite multiple surgeries, battling serious infections, and still fighting long-lasting effects from the faulty product. The stories of those affected are truly tragic as in the case of Lance Cpl. Cody Perkins, a twenty-year-old Marine was injured when a roadside bomb in Iraq.
But J & J's problems don't end with McNeil or DePuy. Over the last 15 months, the company has also recalled contact lenses, syringes filled with prescription medications, hernia devices, and other products made by subsidiaries around the world. In the year ended March 8, 2011, J&J was involved in at least 11 major recalls, as defined by the FDA, almost twice as many as Pfizer, the world's largest health-care-products company by revenue, or Procter & Gamble, the world's largest consumer-products company.
Those upset and even outraged by J & J point to what they might call a long-standing practice of obscuring product dangers. In 2005, the company was hit with lawsuits over its Ortho Evra birth-control patch. The product, pitched heavily to young women as an alternative to the pill, is believed to have caused the deaths of more than 40 women. Of the 4,000 lawsuits the Ortho Evra patch has spawned, most have either been settled under confidential terms without J&J's admitting liability or dismissed—outcomes that have helped to keep the story mostly out of the news.
In order to keep the story under wraps, J & J aggressively bought up Internet domain names that could have been used to publicize the dangers like—"deathbypatch.com", "orthoevrakills.com", etc. Plaintiffs' lawyers claimed in court papers that when seeking FDA approval for the patch in 2001, J&J altered and withheld clinical-trial data showing that the patch delivered higher levels of estrogen than oral contraceptives.
In a similar move to hide product dangers, when problems were discovered with Motrin IB caplets in August 2008, McNeil issued what has been called a "phantom recall." This action was discovered in the May 27, 2010, congressional hearings into the repeated problems with McNeil. The "phantom recall" of Motrin was issued after reports that the painkiller wasn't dissolving properly. In an internal memo obtained by congressional investigators, a McNeil subcontractor advised employees to "quickly enter each store, find ALL of the Motrin product described, make the purchase transaction, secure the receipt, and leave." It further instructed: "You should simply act like a regular customer while making these purchases. There must be no mention of this being a recall of the product!"
"It is a moral outrage for a company specifically marketing its products for children to allow a culture of neglect and irresponsibility to taint the medicines that parents and physicians trust to help children get well," said Rep. Darrell Issa (Calif.), the committee's ranking Republican, who displayed a bottle of Children's Tylenol at his seat.
Oregon Attorney General John Kroger is suing over the year-long delay from discovery of the problem to removing the defective product from the shelf. Though others called for a full-scale investigation of Johnson & Johnson activities, much of this news was obscured by the wall-to-wall coverage of the Gulf oil spill last year.
Johnson & Johnson has also been guilty of another common bad practice—failing to warn US customers of dangers that the company has known about and included warnings against in other countries. A February 2011 article in BNET asked Why J&J Didn't Warn U.S. Consumers That Motrin Can Make Your Skin Fall Off. This product warning of a rare side effect causing about Stevens-Johnson Syndrome (SJS) and its more severe variant, Toxic Epidermal Necrolysis (TEN) was put on the labeling in Germany. The rare but life-threatening conditions make your skin detach from your body. Another lawsuit is accusing Motrin of causing acute Vanishing Bile Duct Syndrome (which leads to liver failure) in the case of 9-year-old Kiley Wolfe was given Children's Motrin by her parents in 1996. She contracted SJS and VBDS and had to have a liver transplant.
Then, on Feb. 25 of this year, a federal judge in Boston ruled that J&J must defend against a lawsuit brought by the Justice Dept. claiming that the company paid kickbacks to Omnicare, the largest U.S. pharmacy for nursing-home patients. According to the suit, J&J promoted Risperdal, a drug used to treat schizophrenia and bipolar disorder, for unapproved uses to elderly dementia patients, for whom the drug has been shown to carry a heightened risk of death.
The company's stated commitment to the "mothers and fathers and all others who use our products" was clearly seen in J & J's response to the Tylenol scare in October 1982. The company recalled 31 million bottles of Tylenol after capsules of the pain medication were spiked with cyanide by a still-unknown saboteur, killing seven people. J&J's sure-footed response, at the time the largest recall in U.S. corporate history, turned the incident into a case study in effective crisis management. Under then-CEO James Burke, the company began pulling every package of Tylenol from the market within six days of the first death, quickly replacing them with new tamper-resistant packaging, now an industry standard. The incident prompted a 1989 Harvard Business School study that HBS professor Sandra Sucher says has been a perennial hit with students who "are fascinated by seeing a leader live up to his responsibilities."
Today we see another ethic at work. Instead of a sure-footed response, it seems that foot dragging would better characterize the responses taken to ensure that consumers are protected from harm.
[More on Johnson & Johnson's Recall Troubles]
(c) Copyright 2011 Brett A. Emison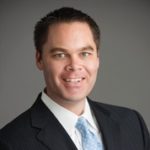 Brett Emison is currently a partner at Langdon & Emison, a firm dedicated to helping injured victims across the country from their primary office near Kansas City. Mainly focusing on catastrophic injury and death cases as well as complex mass tort and dangerous drug cases, Mr. Emison often deals with automotive defects, automobile crashes, railroad crossing accidents (train accidents), trucking accidents, dangerous and defective drugs, defective medical devices.