GM's saga over its faulty ignition switches continues.
Earlier this week, GM retained attorney Tony Valuka, chairman of Jenner & Block, to investigate the company's response to the ignition switch defect now blamed for at least 13 deaths and which led to the recall of more than 1.6 million vehicles.  GM also will have its own general counsel jointly lead the investigation with Valuka, and the two will oversee a team of "inside and outside attorneys".
In addition the US Justice Department has said it, too, will investigate GM's handling of the recall.  The DOJ will determine whether or not GM violated criminal or civil law by failing to timely notify safety officials about the vehicle defects.  Just yesterday, The New York Times reported that GM knew of the ignition switch problem at least three years earlier that GM had previously disclosed and CBS News tied an additional death to the faulty ignition switches.
GM admitted yesterday that it had received reports of the defective ignition switches by at least 2001 – three years earlier that it had previously disclosed.  GM's revised timeline now includes at least three additional incident the company failed to disclose in earlier filings.  The timeline also indicates that GM performed an additional analysis for vehicles affected by the defect just this year – 2014 – but failed to explain why it took the company 13 years to conduct such tests after receiving notice of the defect in 2001.
Bankruptcy Issues
When GM declared bankruptcy in 2009, many injury and defect victims were unnecessarily penalized by being lumped in with other unsecured creditors (like pension plans and hedge funds).  That meant that recall and defect victims were left with very little (or even no) recourse against the company for their injuries.  Their claims were eliminated in bankruptcy and the defect victims were left to fight for pennies on the dollar with other unsecured creditors.
Ultimately, the companies accepted liability for all vehicles – pre- and post-bankruptcy – but only for injuries that occurred after the company exited bankruptcy protection.  Those injured or killed before GM exited bankruptcy were left with little or no recourse.
Safety advocates are urging GM to waive this protection and accept responsibility – even for pre-bankruptcy injuries – arising out of the ignition switch defect and recall.
Clarence Ditlow, who runs the Center for Auto Safety, and Jone Claybrook, a former head of the National Highway Traffic Safety Administration, signed a letter to GM CEO Mary Barra today that also asked GM to set up a $1 billion fund "to cover losses of victims and families of safety defects whose claims have been extinguished by the bankruptcy or barred by statutes of repose or limitations."
Of the 12 deaths that GM has admitted are tied to the ignition switch defect, nearly half occurred prior to GM's bankruptcy.
In a response, GM said only that it will put its customers first.  Let's hope it does this by finally fixing the problems and accepting responsibility for the harms and injuries and death it has inflicted.
Read More:
© Copyright 2014 Brett A. Emison
Follow @BrettEmison on Twitter.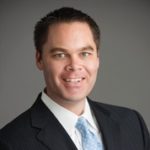 Brett Emison is currently a partner at Langdon & Emison, a firm dedicated to helping injured victims across the country from their primary office near Kansas City. Mainly focusing on catastrophic injury and death cases as well as complex mass tort and dangerous drug cases, Mr. Emison often deals with automotive defects, automobile crashes, railroad crossing accidents (train accidents), trucking accidents, dangerous and defective drugs, defective medical devices.