Hot Coffee, a documentary film by Susan Saladoff, premieres on HBO tomorrow night at 9 pm (Eastern) / 8 pm (Central). The film explores what really happened in the infamous "McDonald's hot coffee" lawsuit. The movie looks at what actually happened to Stella Liebeck, why the case garnered so much media attention, who funded the effort, and who really profited from spilling hot coffee.
In addition to the McDonald's coffee case, Saladoff also examines three other cases that emphasize the importance of the American civil justice system created by our founding fathers and protected under our Constitution.
16-year-old Colin Gourley was severely brain damaged at birth due to medical malpractice. The jury awarded $5.65 million to care for him over his lifetime, but Nebraska's arbitrary damage caps meant his family could collect less than 20% of that amount.
Oliver Diaz was a Mississippi state supreme court judge. Until millions of dollars were spent to unseat him and then false criminal charges levied against him. Even though Justice Diaz was cleared of the charges, he lost his seat on the supreme court, unable to overcome the negative publicity.
Jamie Leigh Jones was a KBR/Halliburton employee serving in Iraq. At only 19-years-old, Jamie was drugged and raped by male KBR/Halliburton employees. Criminal charges could not be filed because critical evidence "disappeared". She sought to hold KBR/Halliburton accountable in civil court, but a mandatory arbitration clause buried in her employment agreement meant she could not have a trial by a jury of her peers. Now, five years later and only through special action by the United States Senate, Jamie will finally have her day in court.
The American civil justice system was created by our founders for a reason.
The 7th Amendment is the ultimate lynch pin for all other constitutional rights, which is why constitutional conservatives oppose attacks on 7th Amendment rights through tort reform. What is your remedy if someone violates your constitutional rights to free speech, to religious freedom, to keep and bear arms, to contract, etc.? These are civil law (or civil justice) claims in which you take the bad actor to court in order to have your rights protected. What happens when access to courts is limited? What happens when access to court is so lopsided that the average person cannot gain access? What happens when powerful lobbyists control the courts like they control other branches of government?
Tort "reforms" also have the perverse effect of bloating federal government and penalizing taxpayers through government funded bailouts of negligent actors. Imagine someone is paralyzed by a defective product, a negligent doctor or a drunk driver. Tort reform either excludes the plaintiff completely from the court system or limits the recovery to only a portion of the plaintiff's actual life care needs. The bad actor is relieved of personal (or corporate responsibility) and the burdens of the bad actions are borne by taxpayers in the form of Medicare, Medicaid and disability payments.
Join those on both sides of the political aisle in standing up for our Constitution, for preserving civil justice and accountability.
[More on your 7th Amendment rights]
(c) Copyright 2011 Brett A. Emison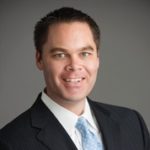 Brett Emison is currently a partner at Langdon & Emison, a firm dedicated to helping injured victims across the country from their primary office near Kansas City. Mainly focusing on catastrophic injury and death cases as well as complex mass tort and dangerous drug cases, Mr. Emison often deals with automotive defects, automobile crashes, railroad crossing accidents (train accidents), trucking accidents, dangerous and defective drugs, defective medical devices.