Government safety regulators at the National Highway Traffic Safety Administration (NHTSA) alerted consumers to dangers that counterfeit air bags may not properly inflate.
The U.S. Department of Transportation's National Highway Traffic Safety Administration (NHTSA) has issued a consumer safety advisory to alert vehicle owners and repair professionals to the dangers of counterfeit air bags. NHTSA has become aware of a problem involving the sale of counterfeit air bags for use as replacement parts in vehicles that have been involved in a crash. While these air bags look nearly identical to certified, original equipment parts – including bearing the insignia and branding of major automakers – NHTSA testing showed consistent malfunctioning ranging from non-deployment of the air bags to the expulsion of metal shrapnel during deployment.
The link to the press release quoted above contains a list of vehicles for which counterfeit air bags are available and includes nearly every major make and model. NHTSA has provided additional information and a full list of call centers at www.SaferCar.gov.
I have handled a number of aftermarket and modified vehicle cases and have written frequently on this subject. Insurance companies routinely claim that recycled, reused, and/or aftermarket parts are of "like kind and quality" to original equipment (OEM) parts. In fact, many insurance companies try to require such parts (if state law permits them) when making repairs. However, most car makers warn that using aftermarket or salvaged parts may put vehicle owners at risk in an accident or collision. The testing and most recent warning from NHTSA seems to bear this out.
http://www.youtube.com/watch?v=TmBCp-bnASg
On November 30, 2010, Toyota announced that it recommend against the use of alternative parts for the repair of Toyota vehicles. "Toyota's recommendation is to use only OEM parts due to the lack of testing and potential safety and performance risk of alternative parts," according to Toyota's press release.
Ford Motor Company issued its own press release regarding non-OEM parts just a day earlier. Ford's aftermarket parts warning included the results of tests performed by Ford's Material Composition and Computer Aided Engineering department comparing OEM bumper beams, bumper isolators, bumper brackets, and radiator supports to their aftermarket equivalents.
The Ford tests found major differences between genuine Ford original equipment replacement parts and aftermarket copies. Ford found that non-OEM parts performed differently in crash tests because the aftermarket parts were not of like kind and quality as Ford's original equipment and certified replacement parts.
The NHTSA warning is just the tip of iceberg. There are millions of vehicles on the road that may have inferior replacement parts – even if not counterfeit.
Read More:
(c) Copyright 2012 Brett A. Emison
Follow @BrettEmison on Twitter.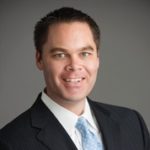 Brett Emison is currently a partner at Langdon & Emison, a firm dedicated to helping injured victims across the country from their primary office near Kansas City. Mainly focusing on catastrophic injury and death cases as well as complex mass tort and dangerous drug cases, Mr. Emison often deals with automotive defects, automobile crashes, railroad crossing accidents (train accidents), trucking accidents, dangerous and defective drugs, defective medical devices.