Is the GM ignition switch defect that has been linked to at least a dozen deaths (and potentially hundreds more) more widespread than originally thought?
That's exactly what one report suggests.  A federal lawsuit has alleged the defect goes beyond the design of the switch itself, but also includes the placement of the switch in the vehicle.  The suit also asks the court to expand the recall to include Chevy Cobalt vehicles manufactured from 2008 through 2010 (in addition to the 2005-2007 Cobalts already recalled).
Another lawsuit has asked a federal judge to require GM to send a "Park It Now" warning to owners instructing them not to drive the vehicles until the defective ignitions are fixed.
Understaffed Safety Regulators
Throughout the GM recall, the spotlight has been cast on the regulators at the National Highway Traffic Safety Administration (NHTSA), who failed to conduct a defect investigation even after reports of serious problems with the GM vehicles.
Many are blaming NHTSA for dropping the ball (including me and others).
"[W]hen companies fail, as General Motors did so deplorably with the Cobalt, the public counts on federal watchdogs to do the job.  This time, the watchdog – the National Highway Traffic Safety Administration – failed even to bark, a troubling measure of the agency's effectiveness.
One of the reasons for NHTSA's failure: the agency has had its staff cut by 20% over the last 10 years and now only has 51 employees tracking more than 250 million vehicles.
"The idea of $10 million for an office that's in charge of the safety of all these vehicles, undertaking investigations and doing the recalls, it's just ridiculous," said Jackie Gillan, president of Advocates for Highway and Auto Safety, a Washington-based group that works with the insurance industry.

"You look at the number of people working on this, you look at their inadequate funding, and you think to yourself, no wonder this is happening over and over again."
Congressional Hearings
The US Senate has scheduled hearings for April 2, 2014 to investigate how GM and NHTSA addressed the ignition switch problems over the past decade.  A House committee will hold similar hearings one day earlier.
Senator Claire McCaskill of Missouri [my senator], who chairs the Senate panel, said in announcing the hearing, "We have to make sure federal regulators have the tools and information they need to prevent life-threatening tragedies for consumers."

– Reuters
GM: "Terrible Things Happened"
In a surprising acknowledgement of the defect, GM's CEO Mary Barra acknowledged the breadth of GM's culpability in ignoring and then covering up the ignition switch defect, saying "terrible things happened":
"Something went wrong with our process in this instance, and terrible things happened."

– GM CEO, Mary Barra (via Time Magazine)
It's become increasingly clear that GM misled federal investigators and its own customers over the nature and extent of the defect.
It turns out GM knew of the problems no later than May 15, 2009, when it learned that black box data from its Cobalt vehicles confirmed the deadly problem, which extended to hundreds of thousands of vehicles.
But when confronted by victims and their families, GM said it didn't have enough evidence of defects.  In one instance, GM even "threatened to come after the family of an accident victim for reimbursement of legal fees if the family did not withdraw its lawsuit.  In another instance, it dismissed a family with a terse, formulaic letter, saying there was no basis for claims."
Will GM Accept Responsibility or Hide Behind Earlier Bankruptcy?
When GM declared bankruptcy in 2009, many injury and defect victims were unnecessarily penalized by being lumped in with other unsecured creditors (like pension plans and hedge funds).  That meant that recall and defect victims were left with very little (or even no) recourse against the company for their injuries.  Their claims were eliminated in bankruptcy and the defect victims were left to fight for pennies on the dollar with other unsecured creditors.
Ultimately, the companies accepted liability for all vehicles – pre- and post-bankruptcy – but only for injuries that occurred after the company exited bankruptcy protection.  Those injured or killed before GM exited bankruptcy were left with little or no recourse.
Safety advocates are urging GM to waive this protection and accept responsibility – even for pre-bankruptcy injuries – arising out of the ignition switch defect and recall.
Now the Senate is calling on GM to create a fund to compensate victims.
U.S. Sen. Richard Blumenthal, D-Conn., asked Attorney General Eric Holder in a letter to "immediately intervene on behalf of those injured and killed, and all who suffered damages as a result of faulty ignition switches."

He also wants the Justice Department to intervene in pending civil actions "to oppose any effort by GM to deny responsibility for consumer damages."

***

"Without your active involvement, they may have no meaningful remedy," Blumenthal wrote.  "Given the crucial role the United States government played in the creation of the current General Motors Corp., I believe the federal government has a moral, if not legal, obligation to take all necessary steps to protect innocent consumers."
What's Next?
Now that it's clear that both General Motors and the federal government failed the public in identifying and fixing these defects, it will be telling what occurs next.  GM remains under internal and federal investigation.  Let's hope the spotlight stays clearly focused on GM's reprehensible conduct in covering up these defects.  It's time to put safety first.
© Copyright 2014 Brett A. Emison
Follow @BrettEmison on Twitter.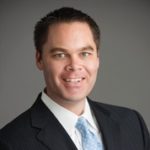 Brett Emison is currently a partner at Langdon & Emison, a firm dedicated to helping injured victims across the country from their primary office near Kansas City. Mainly focusing on catastrophic injury and death cases as well as complex mass tort and dangerous drug cases, Mr. Emison often deals with automotive defects, automobile crashes, railroad crossing accidents (train accidents), trucking accidents, dangerous and defective drugs, defective medical devices.