GM has confirmed 50 deaths caused by the company's defective ignition switch problems along with another 75 serious injuries through the program established by Kenneth Feinberg.  GM's acknowledgement of 50 deaths from the tragic defect is more than 4-times the company's original estimate.
And that number is likely the tip of the iceberg.
Feinberg Settlement Program Insufficient for Many Victims
Though the Feinberg settlement program has identified 50 death victims, it has rejected 58.  230 death claims remain under review, meaning that less than 15% of death claimants have even received an offer of compensation under the program.  The ratio for injury claims is even worse.  The program has rejected 328 injury claims and confirmed just 75 out of 2,327 submissions.  To date, the program has compensated just 3% of injury claimants.
In addition to claims submitted under the Feinberg settlement program, at least 150 ignition switch lawsuits have been filed across the country.
Those who have had their claims rejected by Mr. Feinberg, those who opt out of the program, and those who miss the deadline will be forced to file civil lawsuits to recover their damages.  Consolidation – like the numerous ignition switch lawsuits consolidated in St. Louis, Missouri – will help these victims resolve their cases with more speed and efficiency.
GM Ignition Lawsuits Filed and Consolidated in St. Louis, Missouri
Langdon & Emison has filed a number of GM ignition switch cases in Missouri state court.  These cases have not been removed to federal court by General Motors and have not been consolidated with the federal court MDL.
These cases have been joined together in the City of St. Louis under Missouri's permissive joinder rules.  Through the combined cases, our clients can benefit from a more efficient litigation process.  The permissive joinder rules allows for consolidation of both in-state and out-of-state claims involving GM ignition switch defects.
Landgon &  Emison continues to investigate GM ignition switch claims and we frequently work with referring lawyers across the country.  Contact us for a free evaluation of your case.
The GM Ignition Switch Defect
The GM ignition switch defect involves millions of GM vehicles across many models and product series.  The defective ignition switch allows the keys to turn the vehicle from the "on" position to either the "accessory" or "off" position.  When this occurs, the driver loses power steering and power braking and may lose control of the vehicle.  Making matters worse, the air bags are also deactivated and will not fire in the resulting crash.
GM knew about the defect not later than 2001, but did nothing to notify the public or safety experts until this year.  GM CEO, Mary Barra, has acknowledged that "terrible things happened" at GM.
Vehicles that may contain defective ignition switches include:
Buick LaCrosse – 2005-09
Buick Lucerne – 2006-11
Buick Regal LS and GS – 2004 and 2005
Cadillac Deville – 2000-05
Chevrolet Camaro – 2010-14
Chevrolet Cobalt – 2005-10
Chevrolet HHR – 2006-11
Chevrolet Impala – 2006-14
Chevrolet Monte Carlo – 2006-08
Opel GT – 2007-10
Pontiac GM – 2005-07
Pontiac Pursuit – 2005 and 2006
Pontiac Solstice – 2006-10
Saturn Ion – 2003-07
Saturn Sky – 2006-11
Read More:
© Copyright 2015 Brett A. Emison
Follow @BrettEmison on Twitter.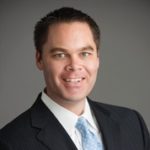 Brett Emison is currently a partner at Langdon & Emison, a firm dedicated to helping injured victims across the country from their primary office near Kansas City. Mainly focusing on catastrophic injury and death cases as well as complex mass tort and dangerous drug cases, Mr. Emison often deals with automotive defects, automobile crashes, railroad crossing accidents (train accidents), trucking accidents, dangerous and defective drugs, defective medical devices.